Lauren Carlson first came to UW-Stout in 2012, majoring in fashion and retail. The summer before her senior year, she was offered a full-time position during her internship at Nordstrom in Bloomington, Minn. Deciding to pursue her career, Carlson accepted the offer and left school.
"I always had in mind to go back and graduate but did not know exactly how to do that when I was working full time," she said.
During her five years in management at Nordstrom, Carlson met many mentors and leaders. When she considered finishing her degree, a mentor told her, "Companies are always changing, and they can always take away your job. But no one will ever be able to take away your degree."
Finish My Degree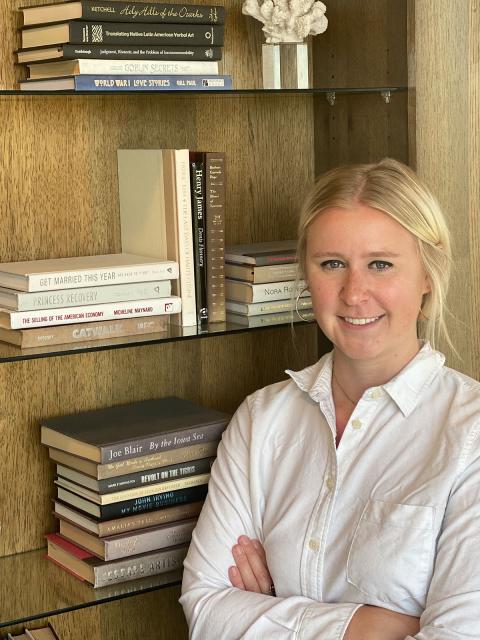 Carlson returned to UW-Stout to finish her education. Having completed more than four semesters here, she was eligible for the Finish My Degree program, with the opportunity to earn an online management degree. When she transferred into the program, she had about 45 credits left to graduate.
The management program offered Carlson a concentration in human resource management, a field that grabbed her interest while working at Nordstrom. "I am lucky I was able to go back and get a degree in something I now know I want to do and am thankful I have human resources on my resume," she said.
In Sept. 2019, Carlson started a new career while still in school. As the store and community manager at Lolë, an activewear company in Minneapolis, she could combine her interests in human resources and fashion. She is thankful she could continue to work full time and pursue her education from her home in the Twin Cities.
"I didn't have to put my career on hold to finish my degree," she said. "I was able to be successful in both my job and education without having to sacrifice one for the other."
Human resources experience before graduation
Carlson's courses and hands-on experiences gave her lessons in human resources that she could apply to her career. These experiences will add to her professional portfolio to help her stand out among other job candidates, she believes.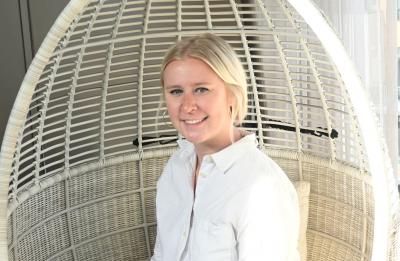 She was able to use her work experience for her required internship and created a new customer service training plan for Lolë as part of her coursework. "Unfortunately, due to COVID-19, I wasn't able to put my plan into action with the store closure," she said. "But being able to create something that can actually be applied to my organization is a really cool thing."
As part of the management capstone course, Carlson worked with a team to develop and present an innovative retention strategy to strengthen a local organization's high performing culture. The organization, Nolato Contour, approved the students' strategy and will be implementing it into the company's new employee on-boarding process.
Program Director Renee Surdick called Carlson's presentation exemplary and noted it was voted one of the best presentations of the evening by the Nolato leadership team. Surdick plans to use the presentation next semester as an example for other students.
Carlson graduated on May 9 and feels relieved and happy. "I had a wonderful experience in the online program," she said. "Everyone in this program wants to see you succeed, and they are here to help you get to that end goal of graduating. If you have any small thoughts about finishing your degree, the online program is a wonderful option."