Comprehensive student success, leading to graduates who are career-ready and STRONG, is the goal of a new, major federal grant awarded to UW-Stout.
The $2.5 million award over five years from the U.S. Department of Education will help UW-Stout expand its ability to serve students, especially low-income, first-generation and transfer.
UW-Stout's STRONG program — Strategic Technology, Retention and Organizational Networks and Guidance — seeks to holistically support students beyond the classroom to enhance their academic success.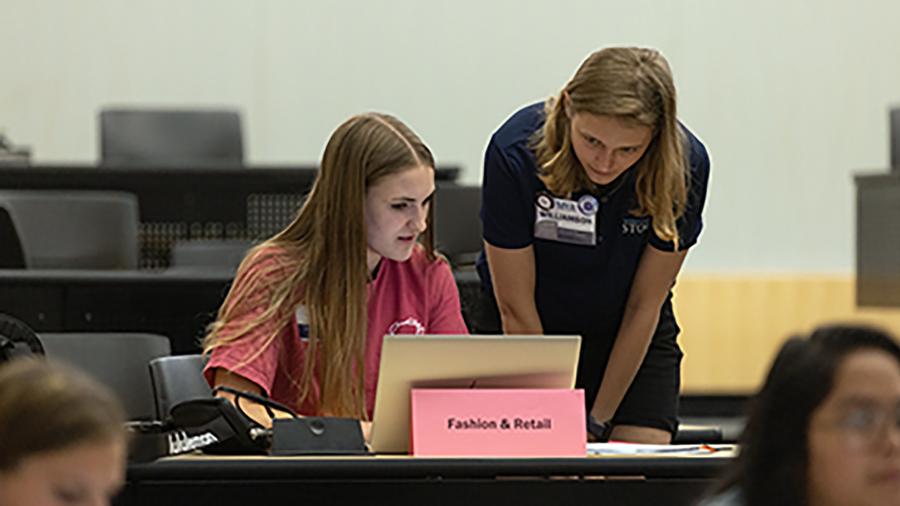 "Title III grants are a big deal. They provide funds to fundamentally transform universities so they can better educate students. Stout is heavily investing our Title III funds to make sure students have a great experience, know what they need to do to graduate and save as much money as possible," said Kelly Wenig, Advisement Center director and interim project manager.
"I am extremely proud to lead this project as it gets off the ground and make sure that our students get everything they need when they come here. I really believe that we are going to make our university a leader in the region in terms of student success and experience, both inside and outside the classroom," Wenig said.
A variety of new grant-funded initiatives will support their academic progress, including: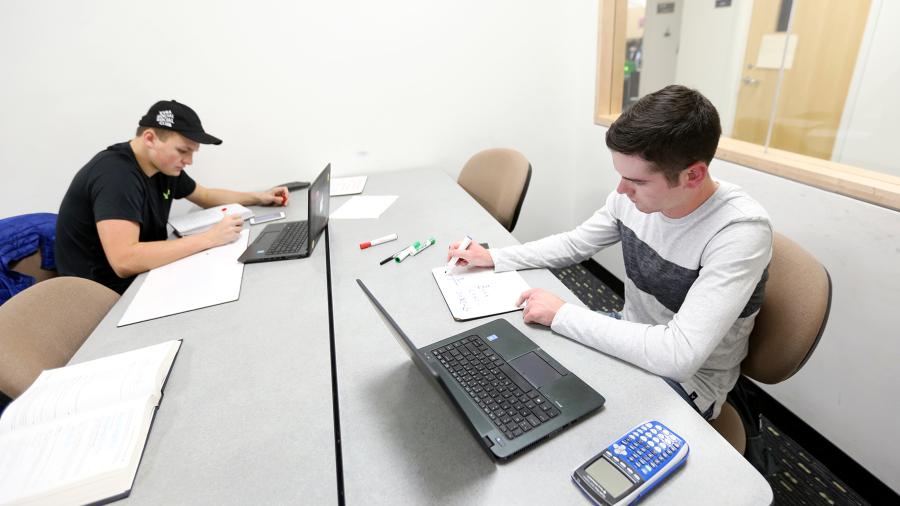 Improved academic advising support. Students will get the most support possible with a new degree audit system, Stellic, to help them stay on track toward graduation and a new academic advising model based a student's unique needs. Stellic is an all-in-one platform that helps students plan and track their progress. Advisers can see who is off track and proactively engage with struggling students in real time. Stellic also can project outcomes of what-if scenarios to help maximize students' time at UW-Stout. 
A new First Year Experience program. It will create a holistic approach to support students in their transition to higher education with intentional, immediate, and ongoing programming and resources designed to increase their ability to succeed academically and socially during their educational career and beyond.
A Financial Wellness Center on campus. The center, which is already open, provides financial education, personalized counseling, a resource hub, scholarship and aid assistance, career planning, and partnerships that offer access to financial professionals and industry experts.
Enhanced mental health strategies. They will include new training programs, such as Mental Health First Aid, and a speaker series. The efforts will help raise staff awareness and provide strategies to assist students. Mental health issues are a leading cause nationally of students leaving college without a degree.
A new professional learning community, through the 

Nakatani Teaching and Learning Center

, to support faculty and staff professional development and foster institutional change regarding student success.

Building a retention and student success framework through faculty and staff training in the Higher Learning Commission's Student Success Academy.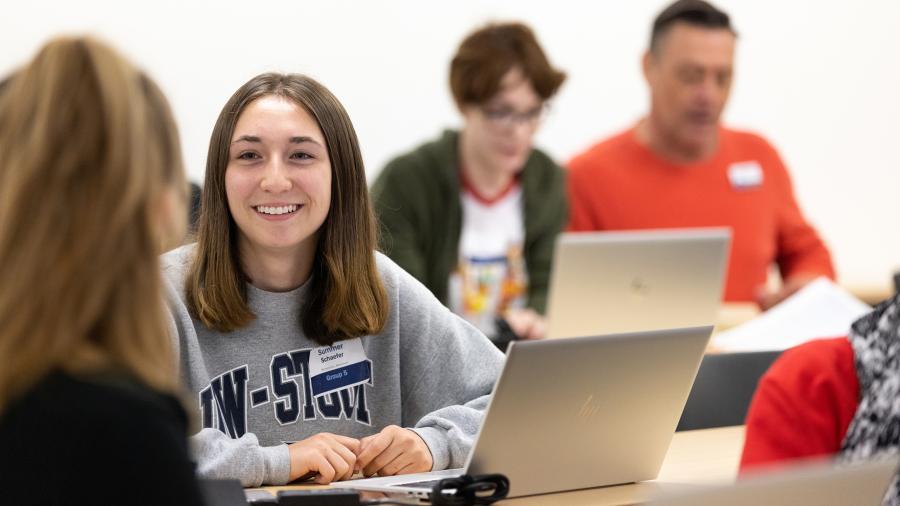 "This is across-the-board, comprehensive institutional support for student success at UW-Stout," said Anne Hoeltke, director of the Office of Research and Sponsored Programs, which oversaw the grant application.
Student success is the leading goal of UW-Stout's FOCUS2030 strategic plan, and the grant's goals align with the university's Strategic Enrollment Plan.
The initiatives will help the university more effectively support students with responsive, sustainable academic programming to:
Improve retention and graduation rates

Increase student satisfaction and engagement

Improve student performance and enrollment growth
A portion of the grant will be used to hire a project director, academic adviser, financial wellness coach and First Year Experience director, as well as provide faculty fellowships.
Preceding the grant approval an application was submitted to determine if UW-Stout was eligible. Then, a university committee worked on the proposal for four months before submitting it in mid-May.
The grant period began Oct. 1 and runs through September 2028. The office of Enrollment and Strategic Initiatives, under Vice Chancellor Ediz Kaykayoglu, will oversee grant management.
###