UW-Stout's Stout Vocational Rehabilitation Institute is teaming up with Menomonie's Project SEARCH to provide five area residents with on-campus hands-on internships, work-based learning experiences and career exploration opportunities. This is the second year in a row that UW-Stout has sponsored the national program.
The Menomonie Project SEARCH program is a hybrid site, working with people with disabilities, ages 18 to 30, who are either connected to a school district or a long-term support program, such as IRIS-TMG or Inclusa.
This year's cohort is receiving training in independent-living skills essential to obtain and maintain successful employment, interpersonal communications, technology, self-advocacy and financial literacy.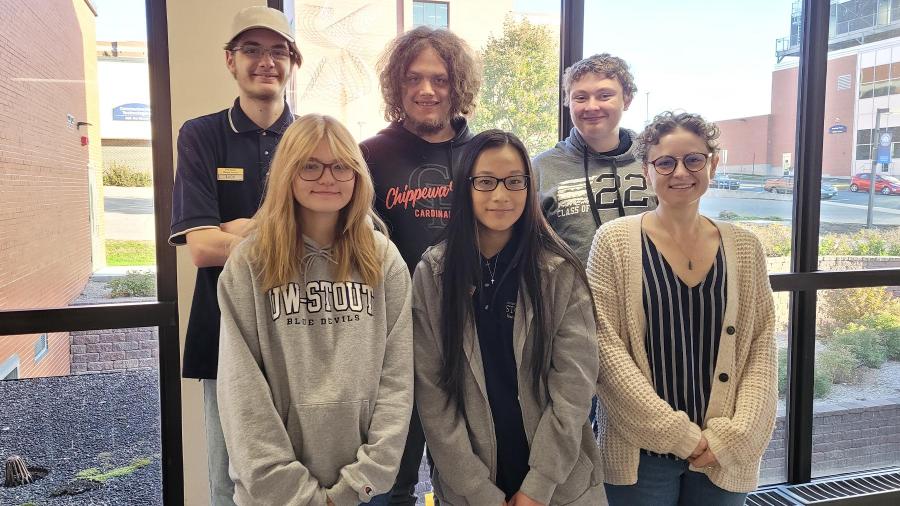 They are completing unpaid internships in multiple campus departments, including Facilities Management, the Sports and Fitness Center, University Dining, University Catering's bakery, the University Library Archives and University Recreation. An internship with Human Resources is also being developed.
Kyle Walker, director of SVRI, appreciates the UW-Stout employees who worked to make the program successful in its first year. "The leaders from the units where the interns completed work experiences were proactive, thoughtful and worked very hard to make course corrections because of their incredible commitment to UW-Stout and our enduring values."
Caren Husby and Em Rainer are Project SEARCH co-instructors, hired through the Cooperative Education Service Agency #10. They focus on curriculum work, agency collaboration, community resources and program development.
Husby and Rainer are UW-Stout alumni. Husby has a child development and family life degree (1983), M.S. in vocational rehabilitation (1986) and special education certification (2003). Rainer has a human development and family studies degree (2019) and is currently pursuing licensure in special education.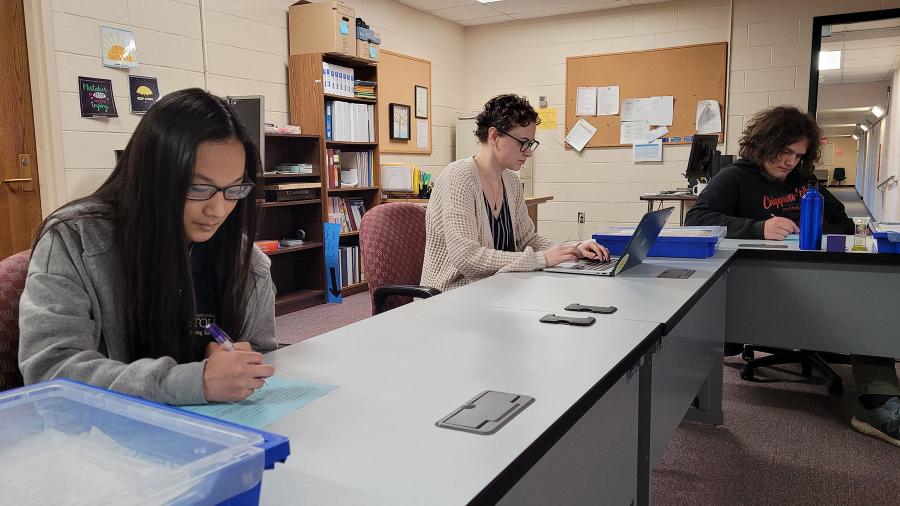 They work with Brooke Vanderwyst, a skills trainer with the L.E. Phillips Career Development Center. Vanderwyst works directly with the interns and focuses on systematic instruction, including task analysis, accommodations and training room activities.
"Not only is this program wonderful for the individuals participating, it's also an incredible opportunity for our colleagues on campus to work alongside these interns, collaborating with the skills and knowledge they offer, while creating an equal opportunity for all," said Meghan Lieffort, Human Resources generalist.
Rainer is "grateful for the hospitality, enthusiasm and flexibility that have been shown to us since day one on campus. We are looking forward to the continued collaboration with the university and the many individuals who are dedicated supporters of employing those with disabilities," they said.
Five participants, three internships
Project SEARCH runs during the academic year, from September through May. Interns receive about three weeks of onboarding and orientation to prepare them for campus. Transportation is provided to and from their training.
At the start of the semester, Rainer and the interns created a mind map of things they wanted to learn throughout the year. Their main themes included aspects of social life and living skills, navigating transportation needs and finances, communication and career goals.
The program consists of three internships in different departments that are approximately 10 weeks long. Rainer creates internships for the interns with their job goals in mind. Each provides career exploration opportunities, with a transition week between internships.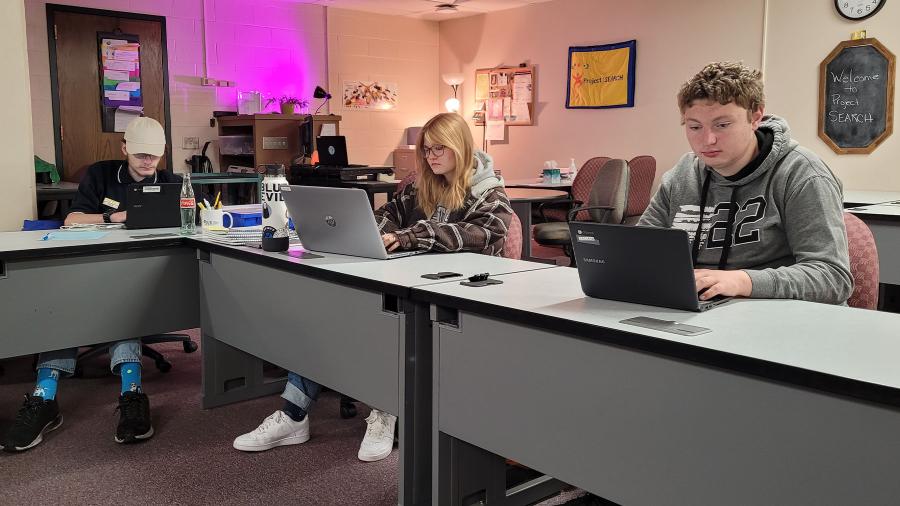 During transition week, interns participate in community business tours and reverse job fairs, building social skills, navigating public transportation and increasing their independent living skills.
They are also able to take advantage of services on campus: participating in Career Conference prep events, conferences, resume checks and professional attire sessions.
After completing the first and second internships, participants have the option of an externship within the community. During the third internship, the focus shifts from skill building to transitioning into competitive integrated employment within the community, Rainer explained.
The first class of six area interns graduated from UW-Stout's Project SEARCH in May. Multiple interns were hired prior to graduation.
Project SEARCH began in 1996 and now has more than 621 employment sites in 48 states and 705 international sites. Since 2010, more than 37,275 young adults with disabilities have successfully participated in the program and obtained quality employment. Eligible individuals may apply.
Students, families and community members interested in learning more about Project SEARCH are invited to an information session from noon to 1:30 p.m. on Thursday, Nov. 17, at SVRI in the Vocational Rehabilitation building, rooms 207 and 208.
SVRI serves as a leader to advance innovative programs and practices in disability and employment through partnerships in research, training, education and services.