After a health issue kept her out of work for close to five months in 2018, Bethany Risler is back at work full time at UW-Stout and more thankful than ever to be feeling 100 percent again.
She's also thankful and more proud than ever to be a part of the UW-Stout community, which stepped up in a big way to help her and her family stay on their feet financially in a time of need. "There's no other community like it. It felt like a family," she said.
Risler is office manager in Human Resources at UW-Stout, where she has worked since 2012. The Menomonie native and resident also is an alumna, graduating in 2011.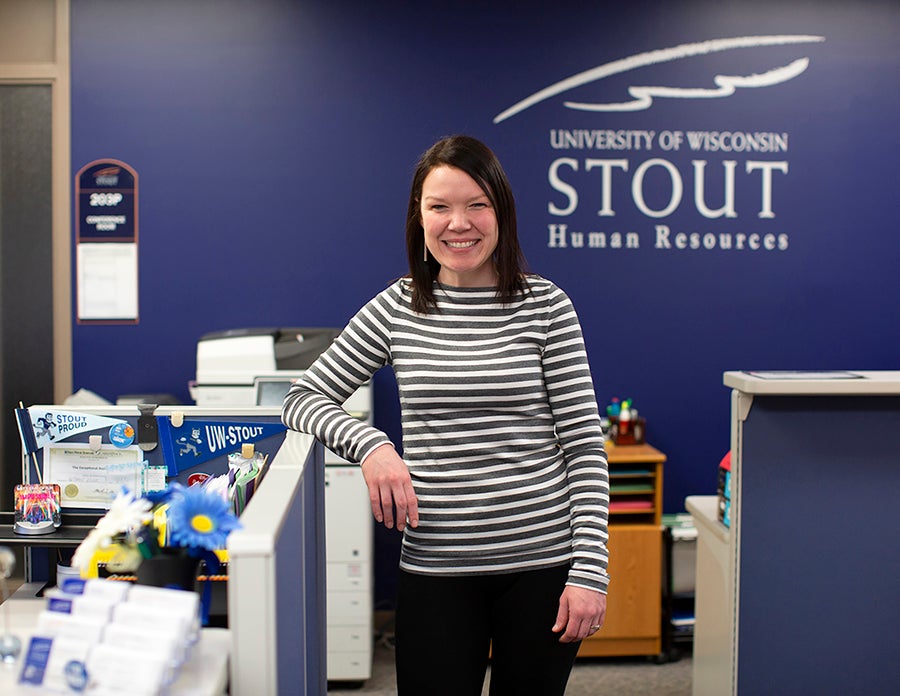 Last summer, her life was turned upside down when she developed multiple complications after a planned surgery. She expected to return to work in six weeks, but as those weeks came and went and her health issues began to multiply she realized she would be out much longer.
With no more paid leave or sick time available, she was encouraged to use the UW System's Catastrophic Leave policy. It allows other employees to donate their paid leave to someone in need.
After her request went out, the donations began flooding in. Risler requested about 300 hours, and within a day she had more than 700 hours from dozens of employees, prompting Human Resources to cut off donations early.
"It was unreal, a very humbling experience. I started crying," Risler said, noting that she ended up using 250 donated hours, or more than six weeks. "That feeling was amazing, and I want to thank everyone who helped us. It was a genuine gift."
She ended up having five surgeries or surgical procedures and was out of work from June until November.
The paid leave donations allowed her to continue to make her regular wage and receive her regular health benefits while out of work.
Without the leave, her family's income would have been cut in half and they would have had to pay the full cost of their health insurance premiums — at a time when their out-of-pocket expenses for related issues such as extra child care and travel were going up.
"It feels kind of odd to ask somebody for something, but we didn't have any other options," she said.
Donors are required to fill out a state form and can give away as much of their paid leave as they like. In Risler's case, some people donated a week's worth of their vacation time.
"I didn't expect it. Why would people donate so much to me?" she said, still surprised by the generosity of fellow UW-Stout workers, many of whom she did not know or who chose to remain anonymous. "It impacted my life so much."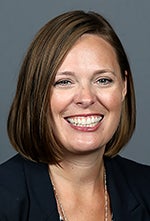 Employees can donate toward a specific request or to anyone in need, and they can donate at universities across the UW System. The policy has been in effect for close to 20 years.
Kristi Krimpelbein, chief Human Resources officer, said employees' response to Risler's request is typical at UW-Stout. "In general, our campus has always responded overwhelmingly to these requests. Our employees are so giving, and we often get requests to donate leave even before the affected employee has requested it," Krimpelbein said.
"The program is an excellent way for the university community to show support to lessen the financial burden for employees and their families," Krimbelbein added.
Risler believes the donations played a role in helping her recover completely by reducing stress during a stressful time, and the support gave her a new appreciation for how people help each other in time of need.
"It gave me a desire to do more for other people, and I'll try to pay it forward as much as I can," she said.
###
Photos
UW-Stout employee Bethany Risler and her family benefited from the UW System's Catastrophic Leave policy.
Kristi Krimpelbein