The life and legacy of late Chancellor Emeritus Charles W. Sorensen will be honored Monday, Oct. 29, during a building naming ceremony at UW-Stout.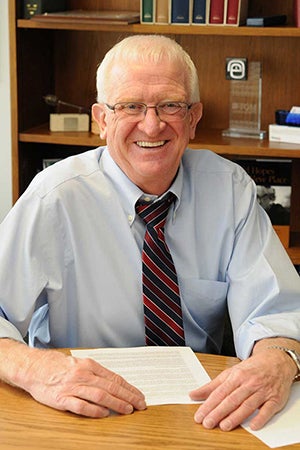 The ceremony will formally acknowledge the name change from Millennium Hall to Sorensen Hall. The UW System Board of Regents approved the change in August based on a recommendation by UW-Stout's Memorials and Honors Committee.
A plaque recognizing Sorensen's contributions to UW-Stout will be unveiled.
The naming ceremony begins at 10 a.m. in the second floor atrium of the building, which at the northeast corner of 10th Avenue East and Broadway Street. Speakers will include Toni Poll-Sorensen, Sorensen's wife; Bob Meyer, chancellor; Mark Tyler, UW System Board of Regents member; Sheila Harsdorf, secretary of the state Department of Agriculture, Trade and Consumer Protection and a former state senator; and others.
A reception will follow.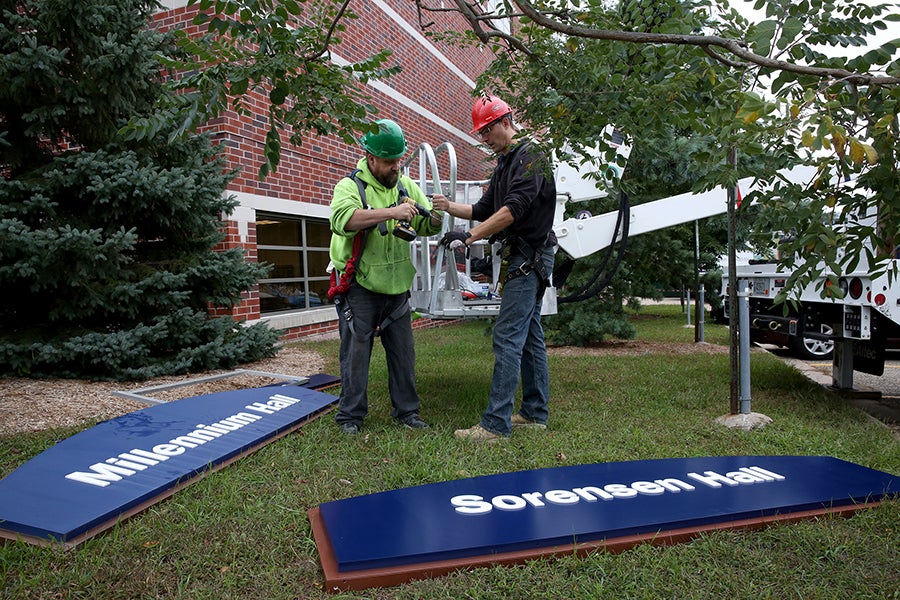 Sorensen, a native of Moline, Ill., became chancellor in 1988 and retired in 2014, the longest-serving leader in university history. Read more about him here.
Millennium Hall, a technology center for campus, was dedicated in 2001. It was one of five buildings constructed during Sorensen's time as chancellor.
The last time UW-Stout named a building after a campus leader was 2007, when the library was named Robert S. Swanson Library and Learning Center. Swanson was chancellor from 1972 to 1988. He died in 2013.
###
Photos
Charles W. Sorensen
Workers prepare to install a Sorensen Hall sign after removing a Millennium Hall sign. The building renaming was approved in August and will be formally dedicated Monday, Oct. 29.