Layne Pitt knows and loves sports.
The University of Wisconsin-Stout sports information director has been honored by the College Sports Information Directors of America with a 25-year award for his long-time commitment and service to the athletic communications profession. Pitt has actually worked about 26 years as the university's sports information director.
"I get to watch sports and get paid for it every day," Pitt said. "For a lot of people, sports are a hobby. It is my job and it is enjoyable and rewarding. I was not an athlete growing up, but I love sports."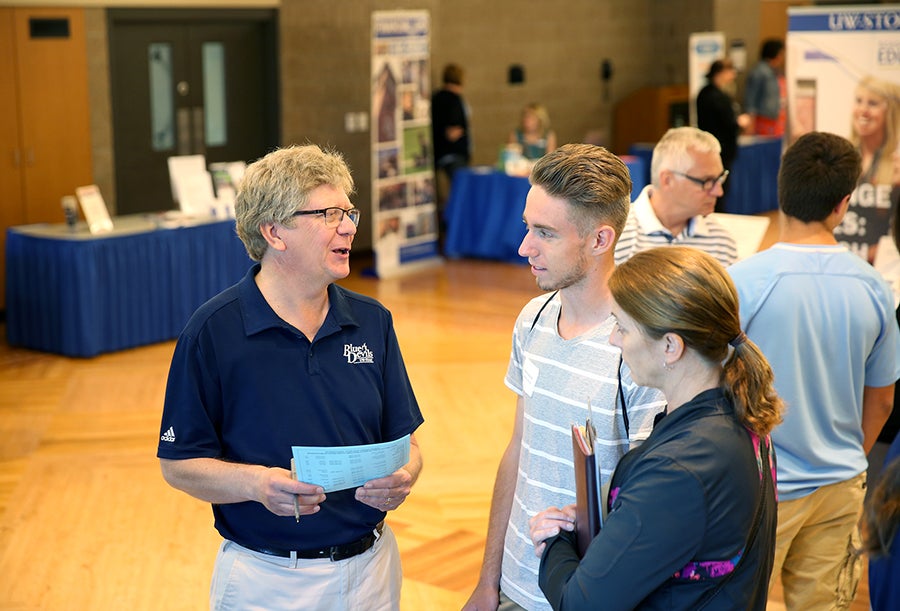 The student athletes and the students he works with to create sports statistics, photographs, video and livestream events are another reason Pitt loves his job.
"You get to tell their stories," Pitt said. "You get to learn about them. I see students in the halls, on the playing field and the practice field. You get a chance to talk to them and learn about them."
This spring the COVID-19 pandemic canceled sporting events as students finished classes using alternative learning methods.
However, Pitt said that allowed him to write more in-depth features about student athletes and share stories he never would have had time to with a full slate of games.
"If you look for a silver lining, it did give us that opportunity to share stories I know we would not have had time for," he said.
Another perk of Pitt's position is that he often gets cards from graduating students, thanking him for the stories he wrote during their college careers.
"That gives me goosebumps even now when I think about it," Pitt said, noting he also enjoys following alumni as they succeed in their careers.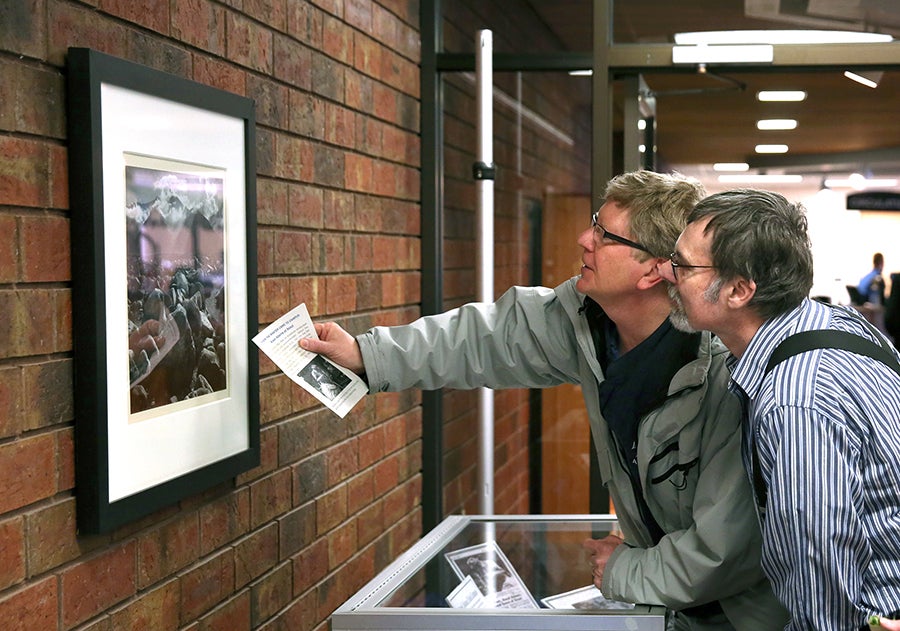 Pitt, of Menomonie, first became involved with UW-Stout athletics when he transferred to the university in 1978 to study industrial education. A photography major at Milwaukee Area Technical College, he joined the Stoutonia student newspaper staff as a photographer, later serving as the paper's photo editor, sportswriter and managing editor. In reality, he noted he has covered UW-Stout athletics for about 40 years.
After graduating from UW-Stout in 1981, he worked at the Dunn County News in Menomonie for 11 years, serving as a photojournalist, sports editor and editor-in-chief. UW-Stout sports coverage was part of the job, including photographing games.
Pitt joined UW-Stout Photographic Services in 1992 and served as adviser to the Stoutonia before taking on the sports information role in December 1994. As sports information director, he writes feature stories, game recaps, previews, takes photographs, films games, assists with social media, keeps statistics and records, maintains the Hall of Fame records and has many other duties.
University Editor Don Steffen has known Pitt since they were students at UW-Stout. Steffen referred to Pitt as a "walking, talking Stout athletics history book" because of Pitt's wealth of sports knowledge. "He is so good at what he does," Steffen said. "I feel Layne is the best in the business for the Wisconsin Intercollegiate Athletic Conference."
UW-Stout has 450 student athletes competing in 18 varsity sports. The university is a member of the National Collegiate Athletic Association and the WIAC.
###
Photos
Pitt talks to future Blue Devil students at summer registration in 2018.
Pitt, at left, looks at the an Ansel Adams original photograph donated to the University Library with former UW-Stout photographer Bill Wikrent.