Scott Pierson, director the Office of International Education at UW-Stout, has been selected to participate as a Fellow in the U.S.-ASEAN University Connections Initiative, a White House initiative.
The initiative is administered through the U.S. Department of State's Increase and Diversify Education Abroad for U.S. Students — IDEAS — Program, which builds U.S. colleges and universities' capacity to engage in global partnerships and study abroad programming aligned with U.S. foreign policy goals.
It will bring together 50 leaders from diverse colleges and universities in the United States and eight Association of Southeast Asian Nation countries — Brunei, Cambodia, Indonesia, Laos, Malaysia, Philippines, Singapore and Vietnam — for a series of virtual and in-person trainings. The trainings are designed to foster sustainable international academic partnerships and the two-way exchange of students, scholars and researchers between U.S. and Southeast Asian higher education institutions.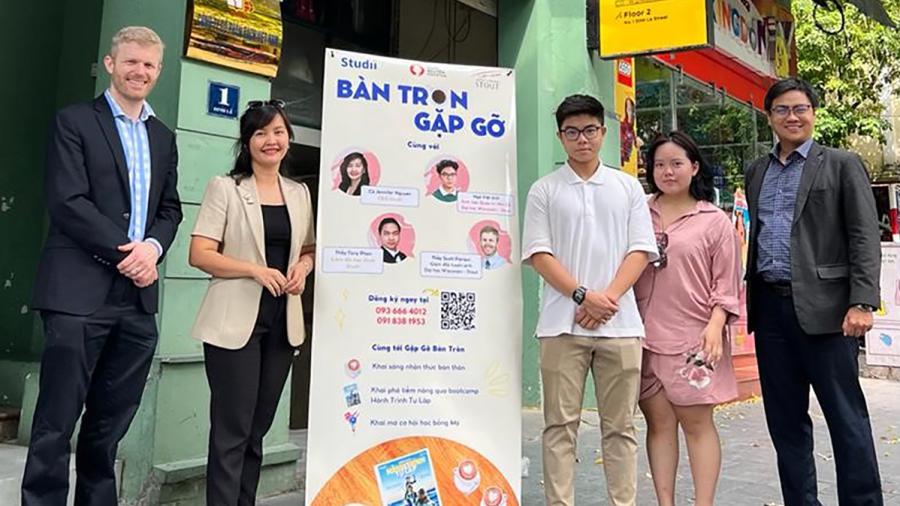 "The U.S. Department of State is committed to fostering partnerships between U.S. and Southeast Asian colleges and universities and increase academic collaboration to find solutions on topics of global importance, such as combatting climate change and promoting economic development," said Ethan Rosenzweig, the State Department's deputy assistant secretary for academic programs.
The next two virtual trainings under the initiative will take place early this year and explore academic partnership models. These events are open to the public, and registration is open on the IDEAS Program website. 
"I am excited by the new doors this will open for UW-Stout and beyond," Pierson said. "The UCI Fellows program is a new effort in a relatively untapped region for us."
About 60,000 students from the ASEAN nations are studying in the U.S. The number is expected to grow rapidly because those economies are expanding and students can greatly enhance career advancement with higher education opportunities overseas, Pierson said.
"While we have recently prioritized cultivating relationships in Vietnam aimed at student recruitment, we are now looking to develop dual-degree programs in partnership with ASEAN institutions of higher education as well as to establish opportunities for our domestic students to engage in educational exchange within the region. The UCI initiative will help to facilitate these connections, and I am honored to represent UW-Stout in this capacity."
On average UW-Stout annually welcomes more than 180 international students from more than 40 countries who seek degrees or participate in exchange programs. Approximately 200 domestic UW-Stout students take part in international and domestic study away programs.
IDEAS is a program of the U.S. Department of State with funding provided by the U.S. government and supported in its implementation by World Learning. The University Connections Initiative is being implemented in partnership with the Association of International Education Administrators.
More information
For more information about the initiative and the IDEAS Program, visit the website or email IDEAS@worldlearning.org.
For information about other study abroad resources and other exchange programs offered by the U.S. Department of State's Bureau of Educational and Cultural Affairs, visit the website or email ECA-Press@state.gov.
For details on the Association for International Education Administrators, visit the website.
###