The employment rate for new University of Wisconsin-Stout graduates has climbed for the fifth straight year, with the rate hitting 98.8% for those who received their diplomas in 2018-19, the university reported Tuesday, March 12. 
"This amazing record of our students' success in the workplace is confirmation that our business and industry partners know our graduates are ready to contribute on the first day of their employment," said Chancellor Katherine Frank about the announcement from the Career Services Office.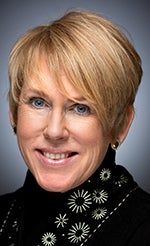 The 2017-18 rate was 98.7% and 98.2% the year before that. 
Frank said the credit for this record of graduate success goes to the many faculty and staff "who work with our students throughout the year to ensure they are career-ready when they graduate."   
Bryan Barts, Career Services director, said the continued growth of the employment rate is evidence of the success of UW-Stout's career-focused model.  "As a polytechnic university, the measure of our success is what happens to our graduates when they seek that first job," Barts said. "This report shows that what we are doing for our students has a real impact for them and for our employers."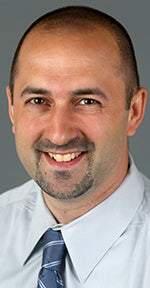 The average annual salary paid to new graduates was $48,000, up from $44,000 last year and  $43,000 the year before. 
The report also found that 83% of students had jobs related to their major. Of the 50 undergraduate majors, 36 reported 100%employment rates.
For more information, see the full report here.
Frank said one of the key factors for the high employment rate is the fact the UW-Stout students have real-world experience in their field of study before they graduate, pointing to the 1,038 students who participated in the Cooperative Education Program in 2018-19. 
"As of this year, 100% of our undergraduate students will engage in some sort of experiential learning activity before they graduate," Frank said. "Many of our students are offered positions before they graduate because of this real-world experience."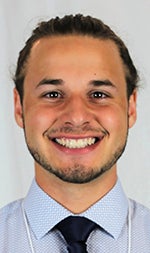 That certainly was the case for Annalise Mark of Vadnais Heights, Minn., who went to work for her co-op employer, Hormel Foods, in Austin, Minn.  Mark was a 2019 business administration graduate and said, "I locked in my full-time job 11 months prior to start date" as an associate production supervisor.
Another of the 2019 graduates included in the report was Lucas Morgan, one of the first mechanical engineering graduates, from Cameron. He is in the emerging leaders program at  Sonoco in Dekalb, Ill. "If I had to do it again, I would choose UW-Stout in a heartbeat," Morgan said.
Photos:
Katherine P. Frank
Bryan Barts
Lucas Morgan