Grace Ostenso, a 1954 graduate of University of Wisconsin-Stout's family and consumer educational services program, now the dietetics program, created a legacy of positive change in the field of nutrition through a lifetime of teaching, research and policy-making.
Prior to her passing on April 5, Ostenso, of Bethesda, Md., made an estate commitment to the Stout University Foundation to establish a chair for food and nutrition related programs. Her gift will be known as the Grace Laudon Ostenso Nutrition and Food Sciences Endowed Chair.
"Grace Ostenso's extraordinary gift will provide an ongoing legacy in the food and nutrition field that was her lifelong passion," said Brenda Thompson, Stout University Foundation development officer.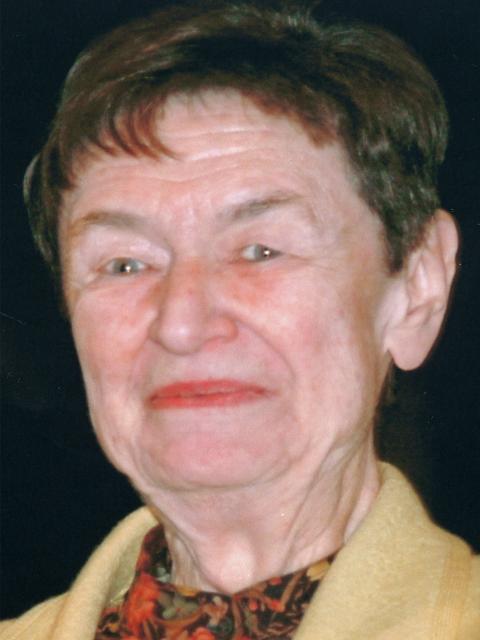 Ostenso's gift is part of the Foundation's Pathways Forward campaign, the largest in the university's history. Pathways Forward raised $48.5 million, surpassing the initial goal of $35 million. The campaign was publicly announced in 2018 and ended June 30.
Funding supports three pathways, providing the best educational experience for students across all areas of campus. The pathways are Student Experience, Learning Environments and Program Innovation.
The Ostenso Endowed Chair supports Program Innovation, which raised $14,401,632 of $8 million goal. Ostenso's endowment gift is in the amount of $1.5 million.
An endowed chair provides leadership and vision to ensure expert instruction for UW-Stout students and continued success of programs. It offers flexibility to allow outreach activities and drives research and collaboration between students, faculty and industry partners.
An endowed chair can also provide an advantage when attracting or retaining exceptional faculty, which in turn can assist in encouraging students to enroll and excel in a specific program.
"The permanence of an endowed chair honors the holder or the position and provides an enduring tribute and memorial to the donor who established it," Thompson said.
From the classroom to Capitol Hill
When Ostenso graduated from Tomah High School, she was determined to become a dietitian. "I wanted to help people and was interested in the health field but not in medicine," she said in a 2012 UW-Stout interview.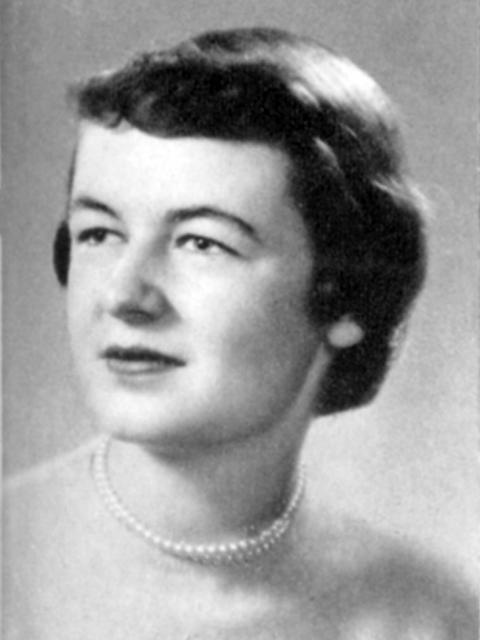 After earning her bachelor's degree, Ostenso continued her education and earned a Ph.D. at UW-Madison. She taught there in the 1960s before becoming the director of nutrition and technical services for the Food and Nutrition Service Agency with the U.S. Department of Agriculture.
As director, Ostenso oversaw programs which accounted for about one-third of the USDA budget, including all school nutrition programs and the federal food stamp program. She also helped develop aspects of the federal Women, Infants and Children nutrition program, which began in 1972.
Starting in 1982, Ostenso was staff director of the Subcommittee on Science, Research and Technology of the Committee on Science, Space and Technology for the U.S. House of Representatives.
Ostenso oversaw authorization of National Science Foundation legislation, becoming "one of the highest ranking staffers who ever was a dietitian and nutrition scientist," said Johanna Dwyer, a colleague, of Tufts-New England Medical Center, in 2012.
She wrote the draft and was staff manager for the National Nutrition Monitoring and Related Research Act, which became law in 1990. The act assesses the health and nutritional status of the U.S. population and requires the government to issue national dietary guidelines every five years.
Awards and honors
Ostenso received UW-Stout's Distinguished Alumni award in 1970 and was on the Stout University Foundation Board of Directors from 1988-96. She retired in 1995.
Ostenso's niece, Karen Ostenso, is the dietetics program director at UW-Stout.
"I admire my aunt for her many contributions to public health policy while a staff member (on Capitol Hill). Much of her work has influenced U.S. policy related to agriculture, food, nutrition and health, as well as supported the sciences," Karen Ostenso said.
About a decade ago, a former student established the Grace Laudon Ostenso Fellowship in Nutrition and Public Policy to honor and to recognize the importance of Ostenso's work. The fellowship is administered by the Academy of Nutrition and Dietetics and the American Association for the Advancement of Science. It ensures that other nutrition professionals have the opportunity to learn about and make an impact on public policy, as she did.