A trip to Sweden in May for a business course called Arts and Innovation helped catalyze a new entrepreneurship club at University of Wisconsin-Stout.
Two of the 12 students who traveled to Scandinavia, Kayla Bolster and Megan Nimsgern, jumped at the chance to join two other students, Tyler Ellefson and Kyle Gjerseth, to kick off the club this fall.
About 40 students have expressed interest in being founding members of a UW-Stout chapter of the Collegiate Entrepreneurs' Organization, a nonprofit charitable corporation founded in 1983 that supports 16,000 emerging collegiate entrepreneurs annually.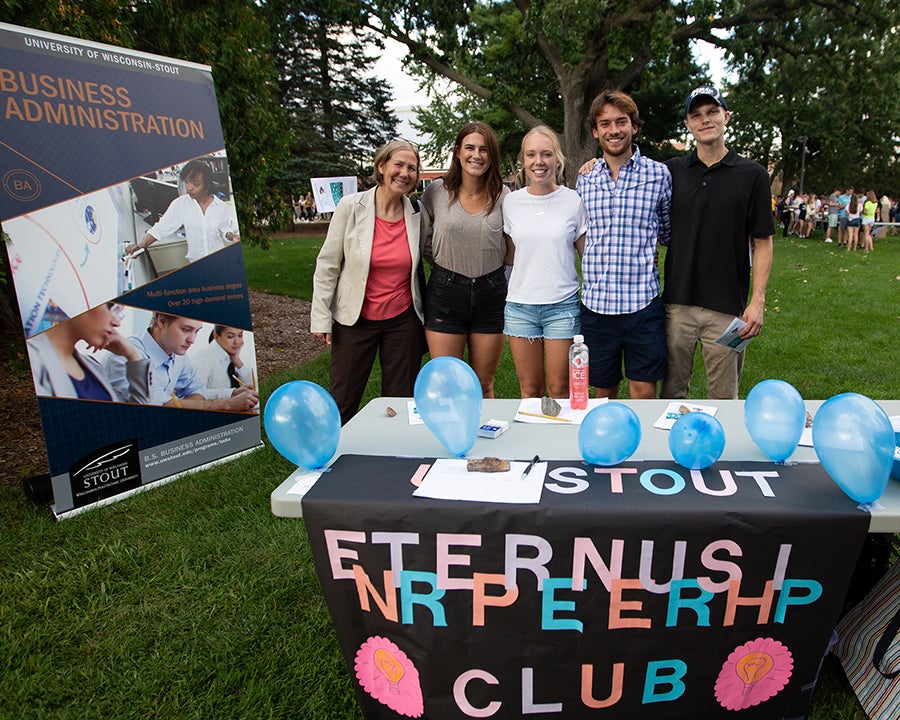 Bolster, a senior business administration major from Rogers, Minn., is president of the new organization. "It's surprising we don't have a chapter right now," Bolster said. "College is a place where students have cool ideas and don't know what to do with a good idea."
Entrepreneurs use their ideas to build businesses or create innovative products.
Nimsgern, a senior majoring in business administration from Menomonie, is vice president of the new student organization. She noted UW-Stout has a digital fabrication laboratory and is a polytechnic university, which are conducive to entrepreneurship.
UW-Stout will begin offering an entrepreneurship minor in the 2020-21 school year, according to Mary Spaeth, assistant professor of international business and entrepreneurship and author/adviser for the new minor.
The minor complements a wide range of academic disciplines, Spaeth said. It also supports effective discovery and innovation with an entrepreneurial mindset and provides a platform for students to commercialize a product or service idea or to start a business.
"It gives students an opportunity to build a toolkit to start a business, or if they work for a corporation they can work in what we call the 'intrapreneurial' part of innovation planning for that company," Spaeth said.
On the Sweden trip, May 14-29, students traveled to five cities to learn about business incubation and the importance of innovation to a region's successful economic development. They met with the CEO of MASSIVE Entertainment-UbiSoft, creator of Tom Clancy's The Division game, and went to Tekniska Verken to learn about renewable energy through recycling and biogas.
They also visited the Swedish Academy of Realist Art in Simrishamn, where they attended lectures and took part in a figure drawing class. Between bike tours and kayaking, the students also went to the Visualiserings Center (National Visualization Center), to learn about virtual reality, and visited several museums, including the famed VASA Museum in Stockholm.
Bolster said the trip helped reconnect her with the arts and learn about innovation in another country.
Nimsgern was intrigued to learn about incubators that help businesses start or market themselves and how they would help entrepreneurs with their ideas.
Spaeth said a trip devoted to both the arts and innovation helps students learn about green energy, water recycling and bioenergy but also helps to expand cultural, technological, political and economic awareness.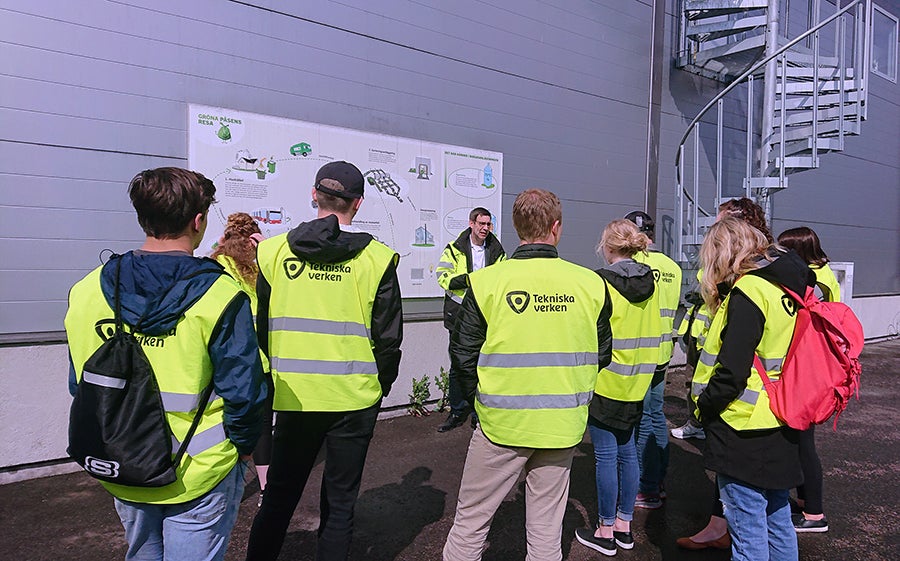 Bolster believes younger people are interested in entrepreneurship. "I believe it is a generational thing," she noted. "With technology, it is so easy to get ideas out there and market products by yourself."
3 Day Startup is Oct. 11-13
The entrepreneur club will host the fourth annual 3 Day Startup Friday, Oct. 11, to Sunday, Oct. 13, in Jarvis Hall Science Wing.
Students will start a company over the three days, from selecting an idea to presenting their product or service ideas to mentors and panelists. The experience gives students the skills, motivation and network to move forward with their idea or another idea in the future.
Sponsors for 3 Day Startup include the UW-Stout Discovery Center and WiSys. The deadline to apply is Friday, Oct. 4.
On Thursday, Oct. 17, UW-Stout will send a delegate to the annual Hatch competition, a startup funding pitch platform that turns business ideas into early-stage companies. Hatch was created by the BrightStar Wisconsin Foundation and NEWaukee as a way to empower entrepreneurs in Wisconsin.
This year's Hatch in western Wisconsin is hosted by the Chippewa County Economic Development Corp. While the purpose of Hatch is to accomplish serious business growth, the event is designed to be fun, highly social and open to everyone.
The competition will be held from 6 to 8 p.m. at Cowboy Jack's, 1432 Front Porch Place, Altoona. Entrepreneurs will have five minutes to pitch their case to a panel of judges and the audience about their business ideas. The top prize is $5,000.
Spaeth said UW-Stout is fortunate to have a supportive administration, deans, chairs and faculty members who support a thriving and successful entrepreneurial community.
The new entrepreneurship club meets Monday evenings at 6:30 p.m. in Jarvis Tech Wing room 273.
###
Photos
From left, Assistant Professor Mary Spaeth, Megan Nimsgern, Kayla Bolster and other members of the Entrepreneurship Club gather at the Backyard Bash student event on campus in September.
Mary Spaeth, front row second from right, led the Arts and Innovation class in May in Sweden with 12 UW-Stout students.
UW-Stout students learn about turning trash into energy at the Tekniska Verken utility company in Linkoping, Sweden, during their study abroad trip last spring.