Even though students can't be together because of the COVID-19 pandemic, University of Wisconsin-Stout plans to celebrate student leaders.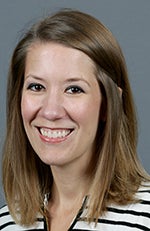 The annual Leadership Awards will be held at 7 p.m. on Wednesday, May 6, and available for streaming. The awards will feature prerecorded videos, including a welcome from the university Involvement Center, as well as congratulatory remarks from Chancellor Katherine P. Frank and faculty and staff.
There also will be student video highlights followed by award presentations. The awards ceremony can be viewed here and will remain available to watch anytime. During the ceremony, those watching are encouraged to engage on social media using #StoutProud.
Six awards presented by the Involvement Center will be given honoring student leaders, student employees and student organizations. The awards include Outstanding Student Leader of the Year, Student Employee of the Year, Student Staff Team of the Year, Student Organization Event of the Year, Student Organization of the Year and the Bill Siedlecki Adviser of the Year award.
The Samuel E. Wood Medallion Award winners will be recognized. It is the most prestigious nonacademic award for graduating seniors who have shown outstanding leadership in their student activities. The awards are presented by the Stout Student Association.
Career Services will present the Outstanding Co-op Student awards, honoring outstanding co-op students who have made significant contributions to their employer.
For the first time, the Office of International Education will be awarding two Global Ambassadors. The program aims to provide a leadership and intercultural development opportunity for UW-Stout study abroad alumni by engaging in a series of programs, projects and events.
Krista Proksch, involvement coordinator at the Memorial Student Center, said the annual Leadership Awards is one of most popular events on campus.
"There's something special about wrapping up the year by celebrating student leaders from across all of campus," she said. "Somehow, this event always finds a way to put the past year in perspective. It has the ability to re-center all of us in our work with students, even if just for a night. While we so wish we could celebrate our students in person this year, we are excited to offer a virtual event. Now more than ever, our students need to know just how much they're valued."
Various student leaders were asked to send in their remarks about how involvement on campus has impacted their experience at UW-Stout, Proksch said.
"Listening to their stories is nothing short of amazing," she said. "One student leader said it best.: 'I found my true path because of my involvement. It really does change you, and I'm super glad that it changed me.'  These are the stories that we at the Involvement Center are so thankful to hear and share at this year's virtual Leadership Awards."
Each year many faculty, staff and students nominate student leaders, Proksch said.
"In reading through the nominations and applications, it's apparent just how much our students love Stout. It's never an easy choice for our selection committees to choose the winners. Each nominee and award recipient is impacting campus in their own way. This is why we really put a focus on recognizing all nominees for the awards, not just the recipients. Every effort from every student matters."
To see a list of Leadership Award nominees as well as Wood Medallion recipients and Outstanding Co-op Student of the Year winners, go here.
For more information on UW-Stout's response to COVID-19 go to https://www.uwstout.edu/coronavirus.
###
Photos
Krista Proksch
A band plays at the 2019 Leadership Awards. For the first time, the Office of International Education will be awarding two Global Ambassadors.