Kyle Kuester has received the University Staff Appreciation Award for December at University of Wisconsin-Stout.
Kuester, of Menomonie, is an inventory control coordinator with the Procurement and Materials Management department. He has been with UW-Stout for 15 years.
Kuester's nomination stated: "Kyle has been with Stout longer than anyone else within the (Procurement) and Materials Management team. He has built lasting relationships with almost everyone across staff and faculty throughout the years by bringing a positive attitude (as well as mail) across all of campus. Throughout the COVID pandemic, Kyle stepped up more than most and remained on campus when the majority transitioned to telecommuting. During this time, he filled in for various roles, learned new processes and continued to fulfill his standard duties without missing a beat.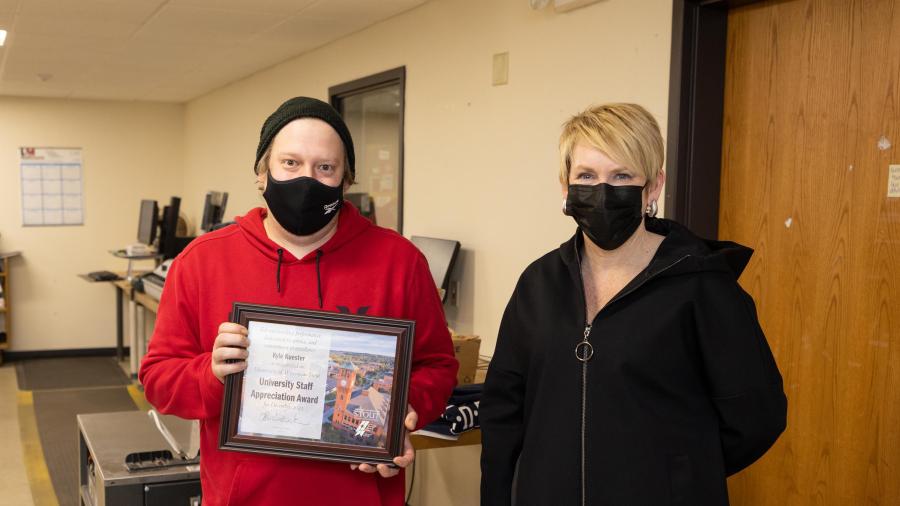 "I doubt there's a single person on campus that could share a negative story of Kyle. He always has a smile on his face and brings an upbeat attitude wherever he goes. I hear people from all over campus talk about their interactions with Kyle, and you can tell that he provides excellent customer service to everyone he interacts with. Kyle is a Blue Devil through and through. He's been a part of Stout for many years as both a student and as an employee. His parents have both worked and retired with Stout, and I believe there's a lot of Stout pride within Kyle. I hear from people that have either retired or left Stout talk about their interactions with Kyle and how much they miss talking with him or seeing him throughout campus."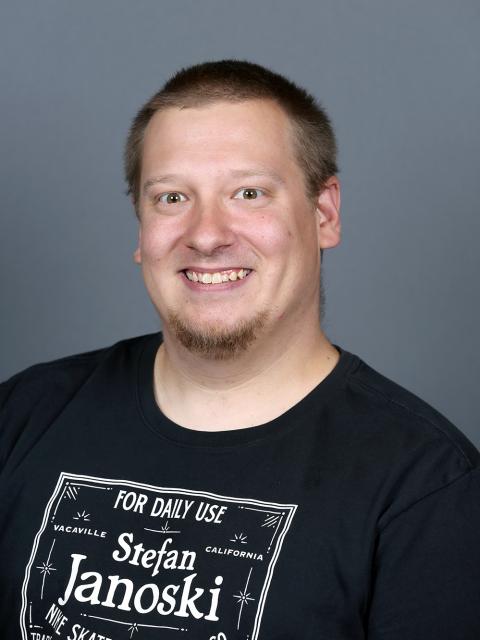 Each winner receives a certificate of recognition, a UW-Stout travel mug and a UW-Stout blanket presented by Chancellor Katherine Frank.
Kuester said the award helps build morale. "I was surprised and very excited," he noted of winning the award.
Students, faculty and staff may nominate university staff members who demonstrate a commitment to excellence and the university community at the University Staff Employee Appreciation Award nomination form. 
The award, in its 16th year, was established by the Chancellor's Office and is co-sponsored by the University Staff Senate.