We're proud of our on-campus labs because each space is unique in the hands-on experiences it can offer your student. Walking around campus, it's exciting to see what students are doing in the labs – the sights and sounds of building, creating, designing and experimenting.
But we wanted to know which spaces are the most interesting to our future students. So, we asked Jin, a local high school student who's learning job training with the Involvement Center through Project SEARCH.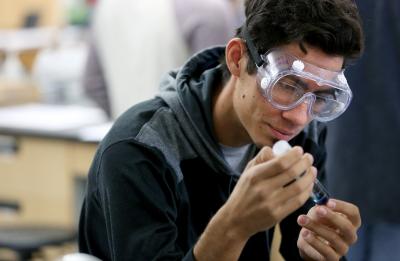 Which labs does your student enjoy most and what do they like to do there? Are there small things they can do to recreate those hands-on experiences at home and maybe teach you, their friends or roommates something new in the process?