Jordyn Merkel can't wait to get started assembling the pieces for UW-Stout's women's lacrosse program. Merkel recently was hired as the Blue Devils' first lacrosse head coach.
 
UW-Stout announced in late summer its intent to field a women's lacrosse team, with play scheduled to begin in the spring of 2023.
 
In making the announcement, Athletic Director Duey Naatz said Merkel will be tasked with building the program from the bottom up.
 
"We are excited to announce Jordyn Merkel as the first head coach of lacrosse at UW-Stout," Naatz said. "Jordyn's career has been one of working with quality programs, where she was involved in every aspect of the team.
 
"We saw in Jordyn someone who would be able to build this program from scratch and recruit and assemble a team that will excel not only on the field but in the classroom and community."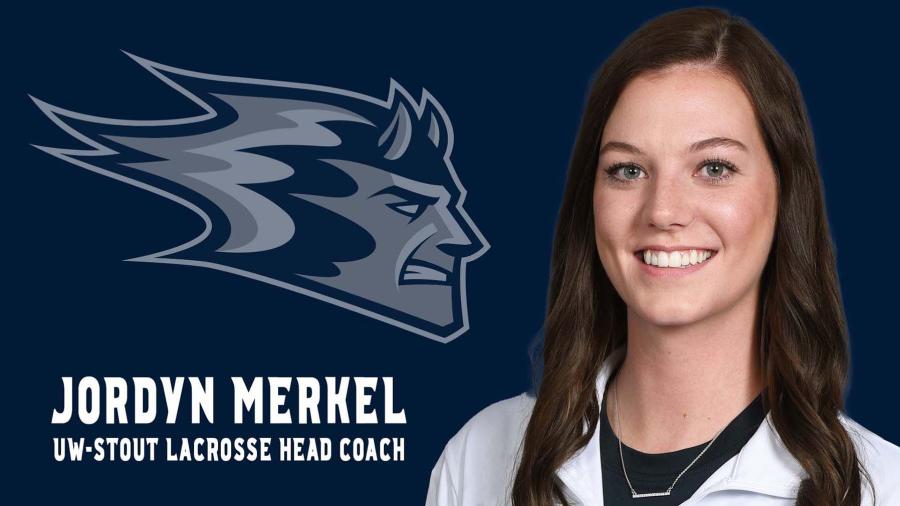 "I am pleased to have Jordyn join Stout as our first lacrosse head coach," said Katherine Frank, chancellor. "I'm confident that Jordyn's experience will be an advantage in building a strong Blue Devil lacrosse program, and I look forward to watching the team compete in 2023."
 
Assembling a team will be a primary task for Merkel. She will use much of her early time recruiting to have a team not only ready to play in the spring of 2023 but to have the players on campus for the start of the 2022-23 academic year.
 
"I want to learn how other coaches have handled their recruiting," Merkel said. "I want to know what the expectations are and see what has worked. I don't want to come in with a, 'This is my way' approach.'"
 
The sport of lacrosse is relatively new to western Wisconsin, and Merkel knows there will be an education piece within the community – and that includes within the Stout community.
 
"I love the idea of teaching the staff, the (other) coaches, about the sport of lacrosse," Merkel said. "We can teach them how to hold the stick and some basic rules about the sport."
 
Merkel said she plans to invite lacrosse clubs and high school teams from the around the area to Stout, as well as to conduct camps and clinics and attend tournaments across the country to get the word out about Stout lacrosse. Once a team is assembled, Merkel expects the team will be involved in community service projects.
 
"I am very excited for this opportunity to help build the foundation and team for women's lacrosse to add to UW-Stout's athletic program," Merkel said. "I can't wait to see what the future holds for this program." 
 
"I want to thank the search committee, Duey Naatz, Chancellor Katherine Frank and the rest of the athletic department for this opportunity in naming me head coach and the support they have given me," Merkel said. "I am truly thankful and excited for this opportunity."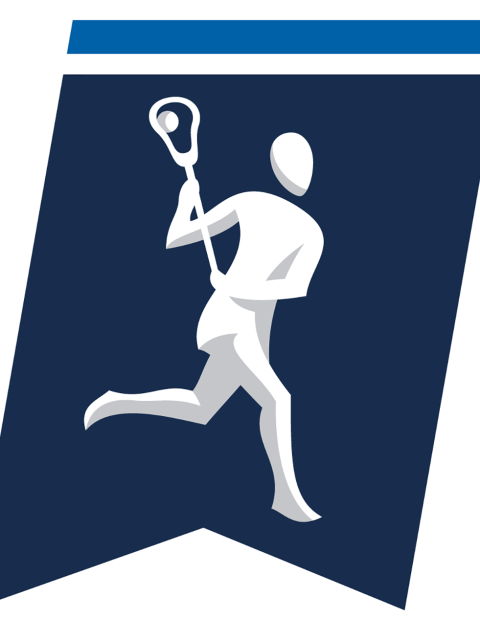 Merkel comes to Stout from Thiel College in Greenville, Pa., where she was the head coach and the women's lacrosse program's first full-time assistant coach. Merkel led the program in all aspects, including: recruiting, scouting, scheduling, practice- and game-planning, travel accommodations, managing the team's budget, overseeing volunteer and community service projects and managing social media content.  
 
In Merkel's year as the Thiel assistant coach, the Tomcats finished with the best single-season winning percentage in program history and earned a berth in the title game of the Presidents' Athletic Conference Championship Tournament. Five Tomcats earned All-PAC recognition in 2021, including a pair of first team honorees.  
 
The team also excelled in the classroom and was named a 2021 Academic Honor Squad by the Intercollegiate Women's Lacrosse Coaches Association for achieving a grade-point average of at least 3.2. The team featured four individuals on the 2021 IWLCA Division III Academic Honor Roll, including a PAC Scholar-Athlete of the Year award recipient, Alex Geraci.
 
A native of Littleton, Colo., Merkel played her first year at NCAA Division III Augustana College of Rock Island, Ill. She was part of a team in 2015 that went 19-2 overall, won the College Conference of Illinois and Wisconsin title and advanced to the Sweet 16 of the NCAA tournament.  
  
Merkel went on to earn a bachelor's degree in recreation, tourism and hospitality with a minor in business administration from the University of Northern Colorado, where she was a member of the club women's lacrosse team for three years.  
 
Merkel was an assistant coach at Johnson and Wales University in Denver, Colo., primarily working with the team's defense and goalies. 
  
Prior to Johnson and Wales, Merkel was an operations team member for Chuze Fitness and Vasa Fitness. She was a game day operations intern for the Denver Outlaws of Major League Lacrosse and served as an assistant athletic director for South Suburban Parks and Recreation.  
 
Lacrosse is an NCAA spring sport, and the season begins in late February, running into May with an approximately 16-game schedule. The NCAA has conducted women's lacrosse championships since 1985. Salisbury University completed an undefeated season, topping Tufts University, 15-14, to win the 2021 NCAA women's lacrosse championship in May. Gettysburg College won the two previous women's titles. 
 
Stout's Nelson Field is an artificial surface field completed in 2020, allowing the team to play home games in late winter and spring weather. Women's lacrosse has been a UW-Stout sports club for several years.  
###