A Q&A with one of the 750 students who received a diploma Dec. 14 at UW-Stout:
Name: Missy Dahl
Hometown: Drummond
Major: Hotel, restaurant and tourism management
Awards, honors: Magna cum laude. Various Stout Foundation scholarships: Mark Zipperer Pride Hospitality Scholarship, 2017; Club Management Association of America Stout Student Chapter Scholarship. 2018, 2019; Philip H. McGuirk Hotel, Restaurant and Tourism Management Scholarship, 2017-2019; CMAA national Joe Perdue Scholarship, 2018. Chancellor's Award, 2016-2019.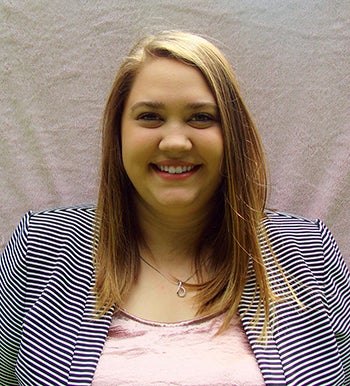 Why did you choose UW-Stout? I chose Stout because of the well-known hospitality program. I had no idea what I wanted to do within the industry but quickly figured it out on the first day of classes. I was told by Phil McGuirk to check out the Club Management Association of America student chapter on campus and became heavily involved. I was elected secretary in May 2017 and transitioned into president in December 2017.
What are the biggest obstacles you faced in earning your degree? One of my biggest obstacles was juggling my classes and my workload as president of CMAA. Since I love CMAA and the organization has brought me so many connections and career opportunities, I put much of my effort and time into the club, while never letting my grades slip. I think this taught me the importance of focus and prioritizing and that putting energy into things that make you happy can make difficult things seem easier.
What stands out among your college experiences? The most outstanding part of my college experience has to be the amount of traveling I have done. CMAA has allowed me to travel the country for educational conferences, California, Florida, Washington, D.C., New York and all over the Midwest. The connections I have made are something I will always be grateful for, as they have helped me grow my network and start my career.
What's next? I will be joining the team at Medinah Country Club in Medinah, Ill., as the new assistant restaurant manager. I am so excited to start my career at such a wonderful club with an amazing and encouraging team. I also plan to continue my education with the Club Management Association of America to earn my Certified Club Manager designation.
###