The second annual Tees Fore Tuition offers golf and camaraderie, but the focus is on students.
The event scheduled at 2:30 p.m. Friday, Sept. 20, at Tanglewood Greens golf course in Menomonie will raise money for scholarships for students at University of Wisconsin-Stout.
Registration is open, with several price options. After a shotgun start, the nine-hole event will be followed by awards and a dinner.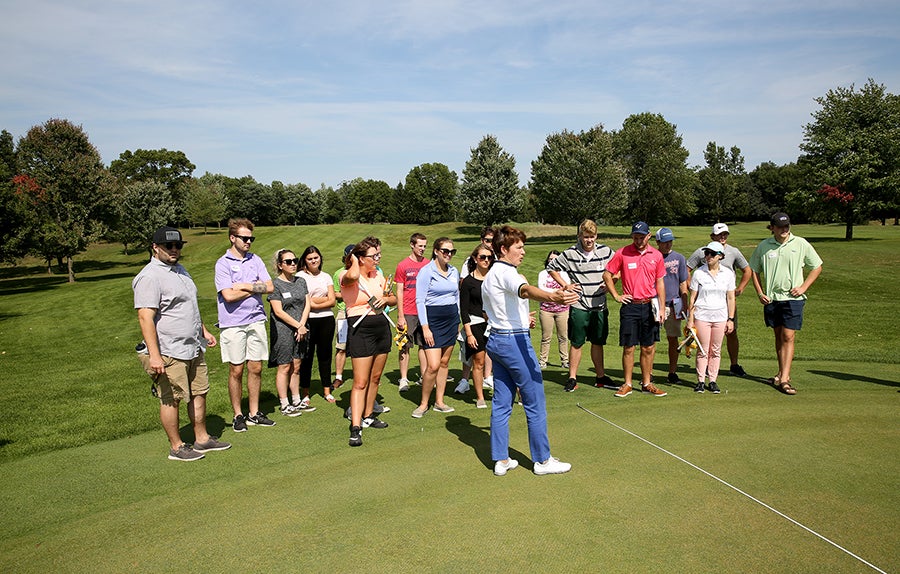 Students in the College of Education, Hospitality, Health and Human Sciences will benefit via the annual Potential for Excellence awards. This past year, 16 students each received $1,000 scholarships. Read more here.
"The college places high priority on providing students an opportunity to attend and stay at UW-Stout. The scholarships awarded by the college annually have an immediate and influential impact on a student's life," said Kristal Gerdes, associate dean.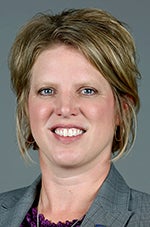 Gerdes said the event also "is a great way for our industry partners to come together in support of the students and higher education."
Students not only will benefit from the event, they will run it. Tees Fore Tuition will be hosted by the Sports Event Management course taught by Associate Professor Kris Schoonover. UW-Stout has a Bachelor of Science program in golf enterprise management, part of the School of Hospitality Leadership.
"Tees Fore Tuition provides the hands-on experience UW-Stout is known for. Guests engage with students from the moment they arrive until they depart," Gerdes said.
This year, golfers will have a chance to win a car with a hole-in-one, sponsored by Chilson. Other sponsorship opportunities are available. Learn more the registration site.
Partnering in the event is Stout University Foundation, which last year awarded more than $850,000 in scholarships.
###
Photos
A Sports Event Management class listens to Associate Professor Kris Schoonover at Tanglewood Greens, where the Tees Fore Tuition event will be held.
Kristal Gerdes