Stout University Foundation has awarded more than $977,000 in scholarships for the 2021-22 academic year, a record annual amount.
A total of 436 students officially received the awards during a recent virtual scholarship reception, which replaced the traditional on-campus event for the second year because of the COVID-19 pandemic.
In a prerecorded message to students, individual donors, business and industry partners and others, Chancellor Katherine Frank recognized the commitment by others to help assure that students achieve their dream of earning a college diploma.
"Charitable gifts to the Stout University Foundation contribute valuable resources to our university," said Chancellor Katherine Frank, who thanked donors. "Scholarships provide the financial assistance to allow students to achieve their goals as well as the opportunity to be involved in campus and community activities."
Frank said she has heard often from students about how donations have made a difference in their lives.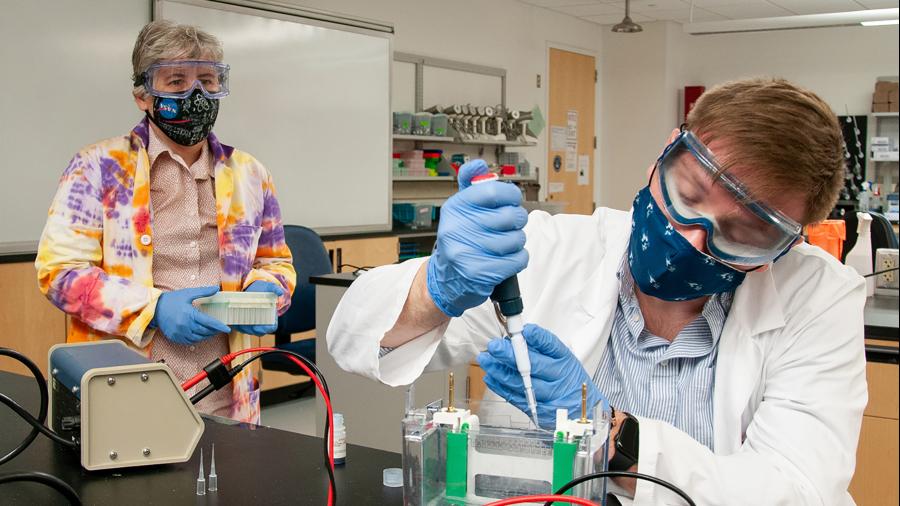 Student applications for 2022-23 scholarships open Monday, Oct. 18, and close Monday, Feb. 7, 2022.
Anderson family supports underrepresented students
There are 15 new scholarships this year.
One of them was established by the Ron and Linda Metoxen Anderson family of Montello. Ron graduated from UW-Stout in 1998 in business administration.
The Anderson Family Stoutward Bound Multicultural Annual Scholarship is dedicated to supporting historically underrepresented students, including African-Americans, Asian-Americans, Hispanics, Latinx and Native Americans.
Linda Metoxen Anderson is Native American, Navajo.
Stoutward Bound is an academic learning community for first-year multicultural students.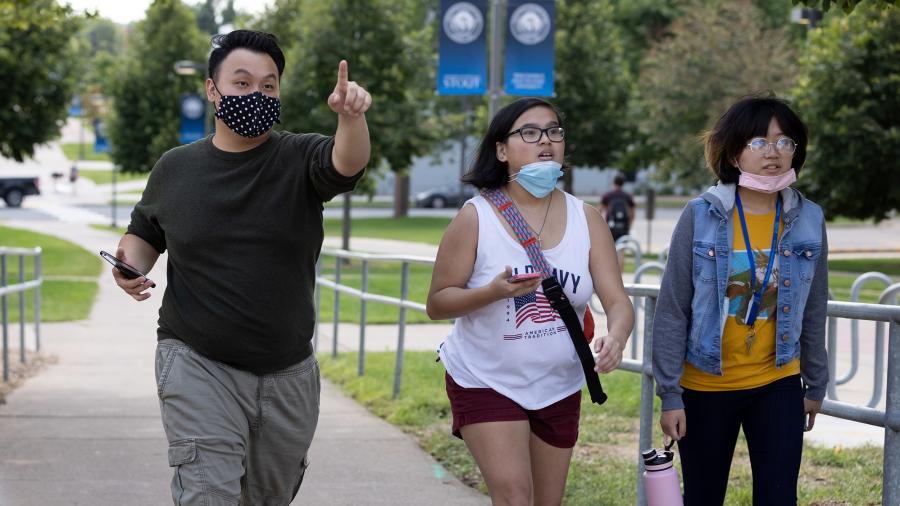 "Our family recognizes that nonacademic support like Stoutward Bound and multicultural living communities connect students inside and outside of the classroom, helping to create the relationships that foster social and academic success," said Ron Anderson.
Ron Anderson's parents, Donald and Marilyn Anderson, started the Anderson Family Foundation, which has made multiple donations to Multicultural Student Services for more than 20 years.
The 15 new scholarships are:
Anderson Family Stoutward Bound Multicultural Annual Scholarship

Barbara Johnson Perry Scholarship

Cathy Krupp Huppert and Marlin Huppert Family and Consumer Sciences Education Annual Scholarship

Construction Industry Advisory Committee Annual Scholarship

Dr. Richard T. and Nancy P. Cheng Computer Science Renewable Endowed Scholarship

F R Manson Dream Endowed Scholarship

Herbert Riebe Annual Scholarship

Herbert S. Watanabe Scholarship

Jim and Nancy Bensen Technology Education Scholarship

Noesen Family Endowed Scholarship

Lawrence (Barney) and Joanne Hosford Styer Endowed Scholarship Fund

Naylor Family Annual Scholarship

Scott M. Swanson Memorial Endowed Scholarship

Tom Onken Memorial Endowed Scholarship

Travis N.T. & Lucile M. Olson Scholarship
The virtual reception, which includes a list of awardees, is available on video.
The reception was hosted by Tim Seichter, 1984 alumnus and chair of the Foundation Board Scholarship Committee. "You are our future leaders," Seichter told students as he congratulated them.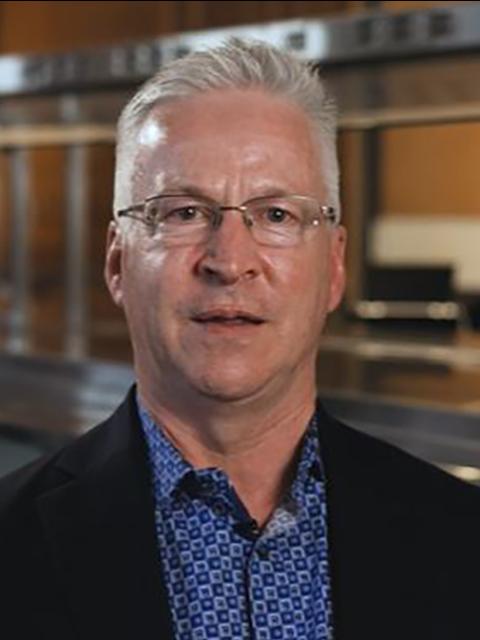 Along with Seichter and Frank, presenting messages were scholarship donor and application reviewer Rod Hennig, a 1985 hotel, restaurant and tourism management major; and student Willa Rodencal, of Waukesha, a junior in retail merchandising and management, which has been renamed fashion and retail.
The Rod and Sharon Hennig Endowed Scholarship represents their "strong belief in education and philanthropy. We want to be able to help others have a little less financial stress during their time at Stout," Rod said.
Rodencal received three awards: the Lynn Quadracci Blum and Dennis Blum Endowed Scholarship; the Foundation Board Scholarship; and the WestAIR Annual Scholarship.
"Receiving scholarships has been a great help in being able to afford to go to college. Scholarships have allowed me to focus more on going to school and making the most of my college education," she said.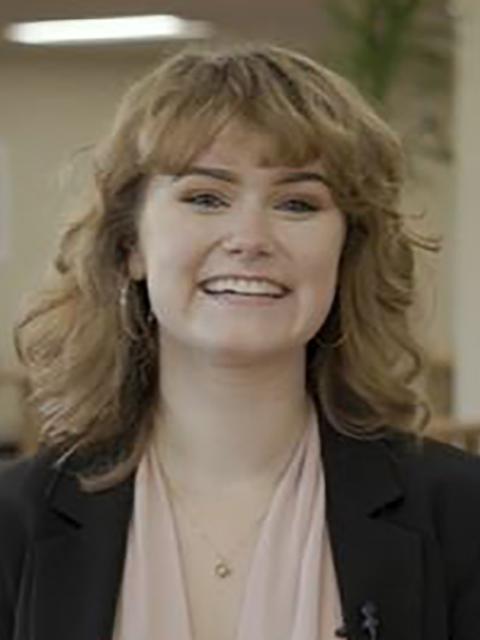 As a result of earning scholarships, Rodencal has become involved in campus activities, including being a Stout Ambassador.
Foundation has supported students for nearly 60 years
Established in 1963, the Stout University Foundation Scholarship Program has helped 10,882 students receive a college education. Through the financial support of alumni, parents, faculty, staff and friends of the university, the program has given students more than $15.6 million over the years.
Willie Johnson, vice chancellor for University Advancement and Alumni Relations, said donors are making a difference in students' lives.
"Our generous donors have helped make it possible for hundreds more UW-Stout students to achieve their goals and realize their dreams," Johnson said. "On behalf of UW-Stout and the Stout University Foundation, we extend our most sincere appreciation."
Stout University Foundation staff are available to discuss with alumni, friends and external partners how to establish a scholarship and how to donate. The Foundation is at the Louis Smith Tainter House, 320 S. Broadway St.
 
###