As a basketball and volleyball athlete in high school, Audrey Roberts knew how great it felt to be healthy and active while competing to reach her goals.
At UW-Stout, Roberts is taking her passion to the next level. She is majoring in health, wellness and fitness and hopes to become a professional trainer who helps others reap the benefits of exercising and staying fit.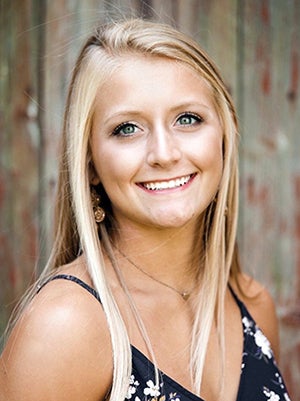 "I wanted to major in something I love. I want to see people be happy and healthy. Happiness comes from healthy," said Roberts, who was captain of the Appleton East High School volleyball team her first two years and captain of the basketball team as a junior and senior.
Real experiences working with athletes
Roberts is getting a chance, as just a sophomore, to see what her career might be like. This spring she has a field experience at ETS Performance, which trains athletes in Menomonie and other locations.
She is working 12 to 14 hours a week supervising workout sessions, including weightlifting and speed sessions, while taking a full load of classes. "This aligns with what I want to do someday, work with athletes, but there are a lot of career options with this major," Roberts said.
When the coronavirus pandemic hit and students left campus, Roberts continued her field experience with online training support for athletes.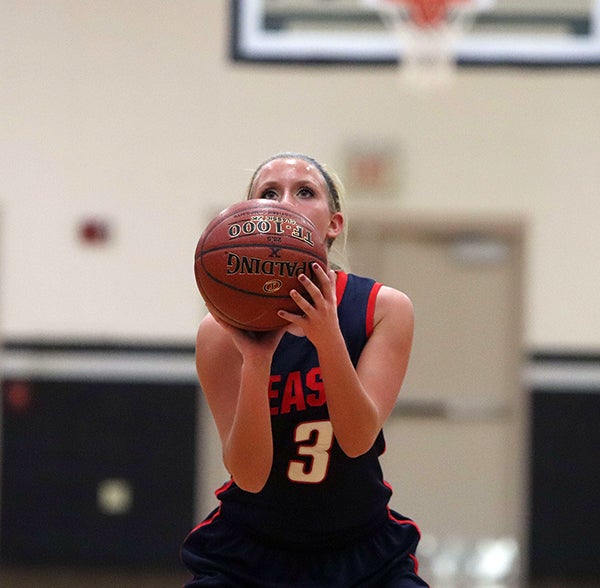 Students in the major are required to have two field experiences, one with 160 hours of work and another with 320 hours. This is Roberts' short field experience.
"We make sure the field experiences align with students' goals. It provides them insight about the different careers out there," said Mike Bird, assistant professor who oversees the program's field experiences.
The experiences help students build their professional networks and often lead to jobs. "It's like the longest job interview they'll ever have," Bird said.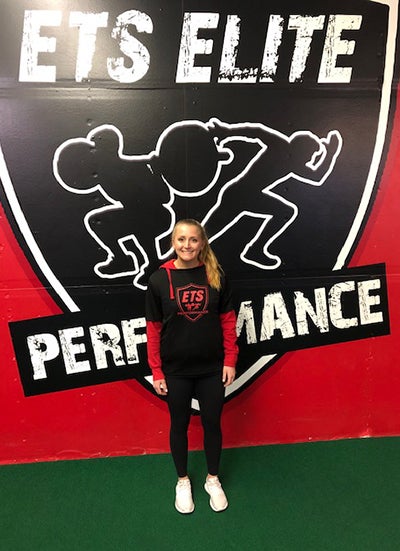 "I could have a job at ETS someday, so it's real life," Roberts said.
Her supervisor at ETS in Menomonie said Roberts "has a very bright future in the HWF field. She is a fantastic intern for us. She was able to develop a strong relationship with all of our members quickly, which in turn has allowed her to be an effective coach," said Jake Krause, director of operations and lead performance coach.
ETS Performance, which has 12 training facilities in four states, was founded by UW-Stout alumni Ryan and Heidi Englebert.
Hands-on learning on campus
and across the nation
Roberts' experience isn't unusual. Recently, students in health, wellness and fitness have had field experiences around the country, including Oregon, Colorado, California, Arizona, New York and Vermont, in addition to the Midwest. Another student is in Australia.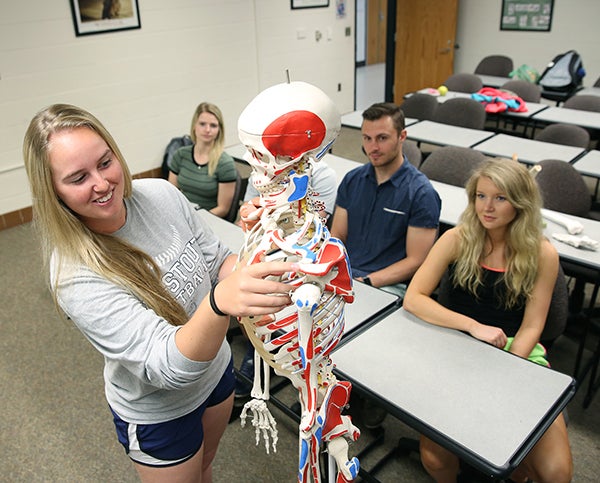 Some students have field experiences on campus at the fitness center or with the university's athletics teams.
Students must write three papers as part of each experience, including a final report about how it aligned with the program's objectives.
The ETS experience has motivated Roberts to be a better student, she said.  
"I would much rather learn hands-on, rather than just memorize something. It really embeds with me," she said, noting that many of her classes also have hands-on aspects – one of the features that attracted her to the program and UW-Stout.
The professors, she said, "are in it to help us educate people in the long run. They have a passion for it. The small class sizes help too. They're perfect."
###
Photos
Audrey Roberts
Roberts played basketball and volleyball for Appleton East High School.
Roberts at ETS in Menomonie.
Students work with a skeleton model in a health, wellness and fitness class.