Three University of Wisconsin-Stout School of Education students have been awarded 2021-22 scholarships from the Education Foundation of Phi Upsilon Omicron, totaling $7,950.
Phi U is the National Honor Society in family and consumer sciences and related fields, such as early childhood education. It bestows scholarships to inspire students to continue their Phi U goals of lifelong learning, leadership and service.
UW-Stout recipients are:
Lindsay Barnhart, ECE program director and Phi U adviser, believes "Brianna, Tara and Lexi are prime examples of strong students who display their leadership through service. Not only are they involved in Phi U, but they are highly involved in other organizations and excel in their coursework along with connecting to the greater community."
Diane Klemme, FCSE program director, and Deanna Schultz, interim associate dean of the College of Education, Hospitality, Health and Human Sciences, are proud of the students' national scholarships and their commitment to Phi U. 
"Our faculty work hard to help our students develop into lifelong learners and leaders, and it is wonderful to see our students be recognized for that," Schultz said.
Brianna North: 'Who I am in ECE'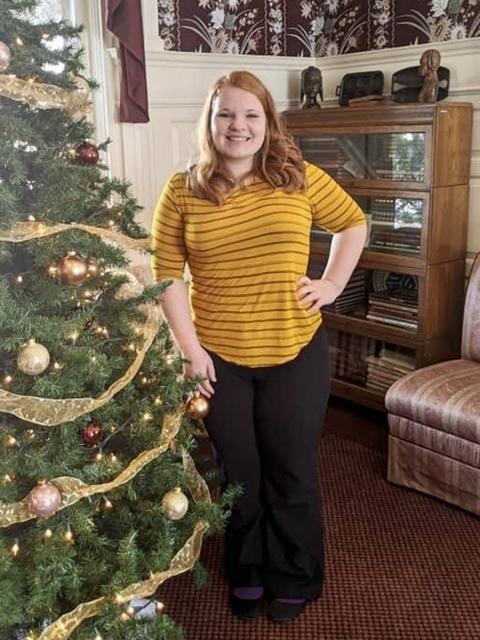 As a child, North envisioned herself as an OB/GYN because of her love for babies and families. But when her parents and teachers told her she would be a great teacher, she started to think about a career in education.
In high school, she volunteered at a preschool and found her love for early childhood education.  
"When I was little, I always played 'school' with my siblings and cousins, where I played the teacher," said North, of Greenwood. "I realized hospital environments were not for me. The idea of teaching became more concrete after I pieced together my interests, experiences and past."
With a tentative goal of teaching kindergarten or first grade, North's hands-on experiences in UW-Stout's ECE program help her apply what she learns in class. Her placement in community classrooms range from birth to third grade. "We undergo practical experiences where we teach lessons, manage a classroom and assess the children," she said.
North, a senior this fall, has served as Phi U's initiation chair and will be vice president this year. She also serves as vice president of Aspiring Educators of Wisconsin.
"Phi U is a low-stress and inviting organization that opens the door to many opportunities," North said. "It can take you out of your comfort zone, get you active in the community and help you meet so many wonderful people."
"These experiences and leadership roles have helped me become more confident and help me form who I am in ECE," she added.
Tara Weber: 'Doing what I love to help people'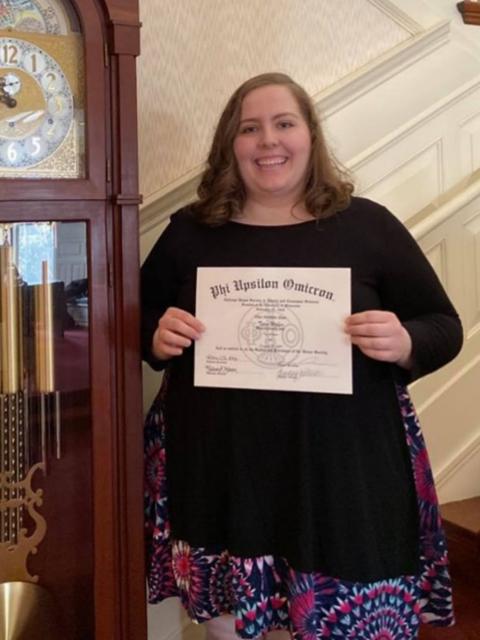 Weber loved playing "school" with her twin sister and knew she wanted to be a teacher when she grew up. But she didn't know what kind of teacher she wanted to be. She liked to cook and bake, watching her mom and grandmothers in the kitchen.
Then, her family and consumer sciences class in middle school sparked her interests. Her high school courses and extracurricular activities working with younger students confirmed her decision to be an FCS educator.
Weber, a senior this fall, will begin her student teaching next spring. She feels that UW-Stout's FCSE program is well-rounded and she's prepared to have her own classroom.
"My knowledge and passion toward family and consumer sciences has grown immensely, and I look forward to teaching and inspiring my future students to appreciate what FCS has to offer," said Weber, of Dorchester.
"The hands-on way of teaching lets me put into practice my knowledge," she added.
Weber, who has a minor in human development and family studies, served as vice president of Phi U and will be president this academic year. She is past president of the Stout Association of Family and Consumer Sciences. She enjoys making a positive impact and giving back to the community through Phi U's professional projects, whether being a pen pal to residents in nursing homes or donating blankets to Stepping Stones' Winter Haven, a warming shelter.
"It is activities like these that reassure me that I am doing what I love to help people," she said. "I am very passionate about the path I am taking, and being awarded this scholarship just confirms to me that I have made the right decision."
Alexis Setzer: 'My dream career'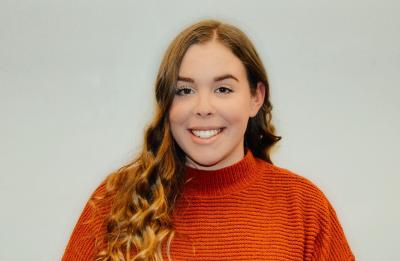 Setzer, a junior this fall, has always had an interest in FCS, whether cooking, baking or sewing. And child care and development are a large part of her life as there are many children in her family, including three nieces.
Whenever someone asked her what she wanted to be when she grew up, her answer every time was "a teacher." But she didn't realize until her junior year in high school how much she loved family and consumer science.
"I remember sitting in my Child Development class, taught by one of my role models, and it just clicked. Being a family and consumer science educator is my dream career," said Setzer, of North Branch, Minn.
Her high school teacher encouraged her to consider UW-Stout's FCSE program. "The program allows you so many opportunities to work with students before going out and teaching them on your own," she said. "It is very informational, and I have received so much knowledge that I can apply to my future career. It has helped me grow into the person I am today."
Setzer, who has a minor in human development and family studies, will serve as president of the Stout Association of Family and Consumer Sciences this year. She is the treasurer of Phi U.
"In Phi U, you get to meet so many people," she said. "We get to work with the community and the environment. I have learned even more about FCSE since joining Phi U."
North, Weber and Setzer encourage FCSE and related majors to join Phi U and apply for scholarships if eligible. Their scholarships will help provide financial security as they work to finish their degrees and will be acknowledged in the fall issue of the Candle, Phi U's official journal.
UW-Stout's School of Education has prepared teachers and educators since 1891. It offers seven undergraduate programs, five graduate programs and post-baccalaureate educator certifications.