With an eye toward using open educational resources and affordable digital textbooks, University of Wisconsin-Stout saves students $4,000 on average over their academic careers.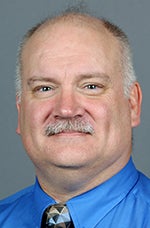 "That's gas money. That's rent. It's a lot of things," said Bob Butterfield, assistant University Library director for acquisitions, materials management and procurement. "We have the ability to do something really big for our students. We have to use every possible opportunity that we can to keep our programs cost-effective for our students."
Keeping education affordable is the same goal of the second "E"ffordability Summit, a free conference at UW-Stout on Monday, March 26, and Tuesday, March 27. The summit, also on campus last year, expanded to two days this year. K-12 educators, technical colleges and two- and four-year institutions across Wisconsin and Minnesota were invited.
Last year 52 people attended. About 200 people are expected this year.
The theme this year is Open to Collaborate, to allow those attending to share best practices, experiences and issues relating to using open educational resources as well as other educational content affordability ideas.
"This all comes down to affordability in higher education," Butterfield said. "There is a lot of concern about higher education costs. Textbooks are one place we can make a difference.
"We encourage faculty to choose the best tools," Butterfield added. However, if there is a digital version — or even better a free open educational resource of comparable educational value — that means less cost to students, Butterfield said.
According to the Bureau of Labor Statistics, the average amount spent on college textbooks and supplies is $1,200 a year. However, about 60 percent of the time students opt not to buy all the required textbooks to save money, possibly impacting their education and leading to dropped courses, Butterfield said.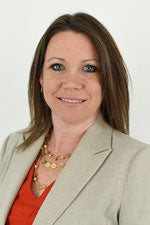 Advantages of open educational resources, besides no cost, are fewer restrictions on use, meaning students can keep the materials forever, and faculty members can more easily add, subtract or change them. Since 2015 UW-Stout has seen $100,000 saved by using open educational resources.
Peter Olson, a lecturer in the English and philosophy department, has taught courses using other university websites that are curated through departments or faculty. He found them to be good sources without any cost to students. "They are available for the benefit of all," he said.
He has used digital materials in his classroom for 15 years, but in the case of English literature there are few sources because copyrights are maintained on literature either by relatives of deceased authors or by publishers. Publishers even can copyright a pagination or font of a book, he noted.
Seth Berrier, an associate professor of computer science, has used open educational resources in his classes for about 18 months. He also uses online open tools for learning programming for his web and internet programming class. Having these materials available helps students work at their own pace, he noted.
"I think programming is unique in this respect because there are so many good resources available to learn this material outside of class that are open and free," Berrier said. "I advocate for these materials because it is one more tool in your teaching tool belt. The materials are of a high quality, more-so than you might expect for free. They are shared for free in the spirit of extending access to education to all students and are well funded by the universities that encourage their creation as it helps them avoid costly textbook overhead."
For some online tools there is advertising, Berrier said it is unfortunate, but a small price to pay for the use of well-documented and curated resources. He also believes students are used to this type of revenue generation and do not mind it.
The "E"ffordability Summit will include a student panel discussion on textbooks. Students, from a variety of backgrounds and campuses, will focus on the real impacts of educational costs.
"A lot of stakeholders in this process forget why we do what we do," he said. "It's all about the students."
A faculty panel will discuss using open educational resources in the classroom, and a publisher panel will focus on reducing cost and improving student success.
Keynote speakers are:
Michelle Reed, an open education librarian at the University of Texas at Arlington Libraries, will speak on "Open to All: Building Partnerships to Improve Open Educational Resources Accessibility." Reed will address meeting the needs of all users, regardless of disability, learning preferences or cultural backgrounds. She will speak at 8:30 a.m. Monday, March 26, in the Memorial Student Center.
David Ernst, a graduate faculty and chief information officer in the College of Education and Human Development at the University of Minnesota and director of the Center for Open Education and Open Textbook Network, will speak at 8:30 a.m. Tuesday, March 27, in the student center on "Open Education: Why We Must Act." UW-Stout is a member of the Open Textbook Network.
Sponsors are helping defer the cost of summit meals and snacks, including Pearson Education and MacMillan Learning, UW-Stout's Center for Institutional Innovation and Red Shelf.
During the summit will be the first meeting of the Community for Open Wisconsin, a new special interest group of the Wisconsin Library Association. The group is comprised of members from throughout Wisconsin interested in open access, open educational resources and education affordability. Butterfield chairs the group.
Butterfield noted that as more high schools implement student laptops into their programs, students tend to be more acclimated to using digital resources and textbooks rather than traditional textbooks.
UW-Stout's laptop program, which provides a laptop to all incoming first-year students, began in fall 2002. Entering the digital age meant training all faculty to teach with laptops and use e-textbooks. It involved investing in campuswide equipment and wireless capacity.
###
Photos
Bob Butterfield
Michelle Reed
David Ernst