When Hunter Black was searching for a university, he was looking for three things – small class sizes, a school close to his home in Durand and a program that made him feel welcome. UW-Stout's early childhood education program fit his mold perfectly.
The small class sizes helped Black form relationships with his peers and professors. He also found a positive environment where everyone was excited to build the foundation for young children to start to understand the world, develop social interaction and gain everyday life skills.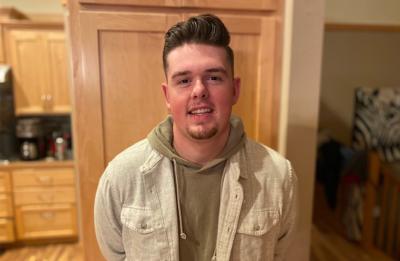 "ECE is like the ripple effect," he said. "It helps lay out everything for children as a small wave, and it transforms bigger and bigger as life goes on. Without the start of the wave, it will never get bigger. I have a passion for teaching. But more importantly, I have a passion for helping children grow and learn."
Black graduated on Saturday, Dec. 19, one of 637 UW-Stout fall graduates. He looks forward to starting his teaching career.
A close, supportive community
Despite his drive to create waves, Black fought a surge of self-doubt at the start of his junior year, when he questioned whether he wanted to finish his degree as he struggled to keep up with his courses.
But the welcoming learning community, which drew Black to the ECE program in the beginning, proved to be what he needed to guide him through.
"My adviser, Professor Jill Klefstad, made a lasting impact on my life and career. She led me through my thinking, and if it wasn't for her relentless kindness I wouldn't be finishing my degree," Black said. "She sparked a flame in my heart to reflect on why I had originally decided to choose this career."
Klefstad could see Black's potential as a teacher the first day he came to her class. "Hunter is engaging, reflective, smart and open to feedback. During the time of his doubt and questioning, we had some pretty candid conversations in which I helped him to recognize the unique gifts he was bringing to children," Klefstad said.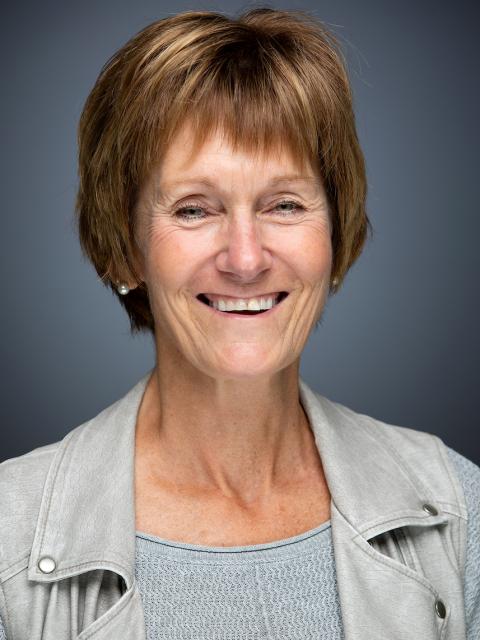 She believes when students are struggling it's important for them to have a go-to person, a mentor whom they trust and feel comfortable with. "I often remind students how important connections are. I am thankful I was Hunter's go-to person," Klefstad said. "I am so proud of him. He is going to make such an impact on young children as their teacher."
Black feels his peers added to the welcoming atmosphere as well, where everyone helped each other to do their best and were there for each other.
"Even when COVID-19 hit, we all were together and reassured each other that it would be OK, and we would make it through," Black said. "Challenges will always come in any place, but it is the people around you that help you persevere through those challenges. The ECE program offered that outstandingly. Now, here we are on the finish line."
Communicating love and kindness
Student teaching immerses ECE students in the field and prepares them for their own classroom. And Black's value of finding a welcoming community helped him develop lasting friendships with his cooperating teachers and students.
Program Director Lindsay Barnhart reflected on Black's strengths as a teacher. "Hunter's strengths are evident in his positive attitude, his ability to adapt lessons for individual learners, his knowledge regarding strategies to assess children's learning, his ability to manage time and the classroom and his written and verbal communication skills, which allowed for positive communication and collaboration among teachers and families," she said.
One of the most valuable things Black learned in his student teaching is that teachers can never assume anything about their students, as they all at different places in their lives, even at the same age.
"We must be reflective and proactive in the ways we adapt to fit others' needs. We should be even more proactive now when it comes to assisting students, as they are just as confused as us in this moment in time," he said.
Communicating love and kindness is the best way to help young students, he believes. "There are so many children and students out there who feel lost and alone, and I want to help these students out where they are at and be a friend who can help love and take care of them as well as help them learn and grow. This was the main reason I want to be a teacher," Black said.
After graduation, he plans to find a long-term substitute position through the spring semester. He and his fiancée will marry early next summer.
"UW-Stout has been such a great place for me to get my education and pursue my career. It hasn't been great only because of the information they provided me every day," he said. "It was the people who genuinely care for one another that made it so much more worth the experience."
UW-Stout's School of Education has prepared teachers and educators since 1891. It offers seven undergraduate programs, five graduate programs and post-baccalaureate educator certifications.