Members of the Dunn County Community Recovery Team on Dec. 14 issued a joint statement to encourage community members to continue to take all the steps necessary to reduce the spread of the COVID-19 virus during the holiday season.
Holiday Message from the Dunn County Community Recovery Team 
We are in the middle of the holiday season, with Thanksgiving behind us, and Christmas and New Year's ahead. As members of the Dunn County Community Recovery Team, we are imploring community members to continue take the necessary steps to prevent yourself and your loved ones from either acquiring or spreading the COVID-19 virus. 
The federal Centers for Disease Control has issued guidance for holiday celebrations and small gatherings. Top among these recommendations is the importance of celebrating virtually or just with members of your own household (defined as someone who already lives with you). That guidance can be found here.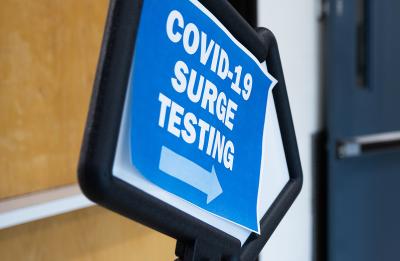 While this guidance will be difficult for many to accept, we believe it is essential if we are going to manage the spread of the virus during the holiday season. We now have had more than 3,000 COVID-19 cases in Dunn County, and, tragically, at least 17 county residents have died of the disease. Our health care providers are strained to the breaking point in trying to care for those who need hospitalization. 
Besides avoiding large holiday gatherings, it remains critical that residents continue to wear masks when in public spaces, adhere to social distancing guidelines, frequently wash their hands or use hand sanitizer, avoid unnecessary travel and get tested if you are experiencing symptoms of the virus. 
We all hope that, with a COVID-19 vaccine on the horizon, life can return to some semblance of normalcy in the next year. Until then, however, it remains essential for everyone to do whatever they can to prevent the spread of the virus in our community. 
Finally, we hope that 2021 brings peace and joy for you and your family! 
 Signed: 
Katherine Frank, UW-Stout chancellor 

 

Randy Knaack, Menomonie mayor 

 

Lowell Prange, Menomonie city administrator 

 

Joe Zydowsky, School District of the Menomonie Area superintendent 

 

Paul Miller, Dunn County manager 

 

KT Gallagher, Dunn County public health director 

 

Dan Lytle, Chippewa Valley Technical College Menomonie Campus manager 

 

Dustyn Dubuque, Downtown Menomonie executive director 

 

Eric Atkinson, Menomonie police chief 

 

Laurie B. Reardon, Family Health Center of Marshfield Dental Center manager 

 

Ashley DeMuth, Menomonie Chamber of Commerce and Visitor Center CEO

Dr. Ashok Rai, Prevea Health president and CEO 

 

Padraig Gallagher, Stepping Stones executive director 

  

Steve Lindberg, MCHS Red Cedar vice chair of administration

 

Doug Mell, special assistant to the UW-Stout chancellor

 
###