The goal behind the first  University of Wisconsin-Stout Center for the Study of Institutions and Innovation Civil Liberties Symposium is to encourage people to discuss subjects they may fear having conversations about.
Topics include the loss of personal privacy; debating religious liberty and discrimination; public universities and controversial speakers; and the energy industry's political censorship.
The two-day symposium will have eight sessions and three keynote addresses Wednesday, April 4 and Thursday, April 5, all of which are free and open to the public. Sessions will be held in the Northwoods Room of the Memorial Student Center and the two keynotes in two locations.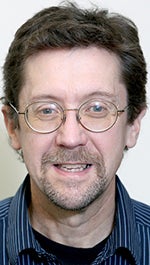 "The impetus behind this is to get people out of their echo chambers and hear opposing views," said Tim Shiell, center director. "People can decide for themselves what they want to believe. But to have real learning and engagement, you need to know different sides of the story. We wanted to pick topics people should talk about but may be afraid to talk about."
Shiell's hope is people will find issues they want to learn more about. He also hopes the symposium will show the importance of civility in debate.
"It is possible for someone to disagree with me and still be a reasonable person and maybe even my friend," Shiell said.
One of the sessions  April 5, asks if personal privacy is dying in the age of technology.
"It is an issue more people need to give thought about," Shiell said, noting nearly all cellphone and computer data is being collected and stored.
Paul Wagner, a UW-Eau Claire emeritus computer science instructor, will present on the topic of personal privacy. Elizabeth Buchanan, endowed chair and director of the UW-Stout Center for Applied Ethics, will respond. The session is from 10:10 to 11:05 a.m.  April 5.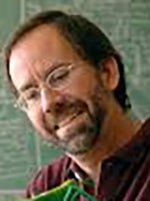 Jeffrey Lockwood, University of Wyoming professor of natural sciences and humanities, will be the first keynote presenter April 4, on the subject of "Behind the Carbon Curtain: The Energy Industry, Political Censorship and Free Speech."  Some research has criticized the coal energy industry in Wyoming; in turn political pressure was placed on the University of Wyoming to stifle that, Shiell said. Lockwood and other scholars have argued it is a clear case of infringement of academic freedom. Lockwood wrote a book of the same title.
"Behind the Carbon Curtain is an exploration of how corporate wealth and power are being used to censor the free expression of ideas in America," according to Lockwood's website. "At stake are the most essential liberties of scientific and artistic expression in a just society, the very essence of universities, museums and laboratories as places of deep inquiry, and the moral duties of elected officials."
Respondents will be Lucas Vebber, Wisconsin Manufacturing and Commerce, and Tom Pearson, UW-Stout anthropology. The keynote will be held from 7 to 8:30 p.m. in room 290 of Micheels Hall.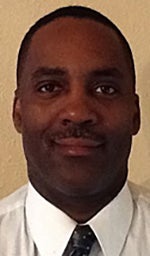 There will be two keynote addresses on Thursday, April 5.
Reggie Jackson, head oral historian of America's Black Holocaust Museum, will speak from 2:30 to 3:45 p.m. in room 110, Jarvis Hall Science Wing, on "African Americans and Civil Liberty." Jackson will look at the issue through a historical lens to see how civil liberties are still denied to African-Americans in places such as Milwaukee. There will be a panel of Virginia Lea, UW-Stout teaching, learning and leadership, an expert on racial issues, and Glenda Jones, UW-Stout English department, who teaches on race, class and gender issues.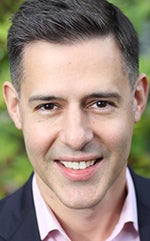 John Corvino of Wayne State University and Sherif Girgis, J.D. Yale Law and doctorate candidate, Princeton University, will address "Debating Religious Liberty and Discrimination," the same title of a book they co-authored with Ryan T. Anderson. In the book Corvino makes his case that non-discrimination laws of general application should presumptively control cases of conscientious objection. Girgis argues that religious and moral conscience should receive robust protections. The keynote is from 7 to 8:30 p.m., room 290 in Micheels Hall.
"Their approach to this is they want to promote rational and civil discussion," Shiell said.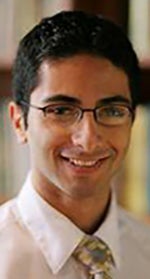 The goal is to have the symposium continue and grow, eventually becoming a nationally-recognized seminar, Shiell said.
Other sessions April 4, include:
"How 'Patriotic Correctness' Squelches Free Expression: An Ideographic Analysis of Patriotism," 12:20 to 1:15 p.m., presenter Steve Martin, communications, Ripon College, respondent John Blakeman, political science, UW-Stevens Point.
"The Interpretation of the Loss of Civil Liberties," 1:25 to 2:20 p.m., presenter Russell Brooker, political science, Alverno College, respondent Bob Zeidel, history and College of Arts, Communications, Humanities and Social Sciences associate dean, UW-Stout.
"Police Officers and Freedom of Speech," 2:30 to 3:25 p.m., presenter Alan Johnson, criminal justice, Marian University; respondent Arnold Shober, government, Lawrence University.
"Public Universities and the First Amendment: Controversial Speakers, Protests and Free Speech Policies," 3:35 to 4:30 p.m., presenter Eric Kasper, director of Center for Constitutional Studies, UW-Eau Claire, respondent David Allen, journalism, UW-Milwaukee.
Sessions April 5, include:
"Islam, Gender and Freedom of Creative Expression in Ayad Akhtar's 'The Who and the What,'" 9:05 to 10 a.m., presenter Lopa Basu, English, UW-Stout, respondent Asha Sen, English, UW-Eau Claire.
"Is Personal Policy Dying: A Systems Analysis of the Technological, Political, Social and Ethical Factors Affecting Privacy in the United States," 10:10 to 11:05 a.m., presenter Wagner, respondent Buchanan.
"The Boundaries of Freedom: Religion, Speech and Discrimination in a Pluralistic Society," 11:15 a.m. to 12:1o p.m., presenter Bob Pyne, Norman Miller Peace and Justice Center, St. Norbert College, respondent, Monica Berrier, philosophy, UW-Stout.
"Exigencies of War and the Restraint of Civil Liberties: The Case of Iowa during World War I," 1:25 to 2:20 p.m., presenter Zeidel, respondent, John Sharpless, history, UW-Madison.
For a  listing of seminar events visit https://www.uwstout.edu/csii.
The Center for the Study of Institutions and Innovation started in fall 2017, through a Charles Koch Foundation award. The intent of the center is to facilitate civil and rational debate and research in the state and beyond on important civil liberties guaranteed in the U.S. Constitution.
###
Photos
Tim Shiell
Jeffrey Lockwood
Reggie Jackson
John Corvino
Sherif Girgis
Lopa Basu