A teacher, children's education specialist and national advocate will be the keynote speaker at the 42nd annual Early Childhood Education Conference hosted by University of Wisconsin-Stout.
Rachel Giannini, of Chicago, heads a list of more than 30 presenters. She will discuss the importance of proper early child care, which lays the foundation for brain development, and the importance of equality in child care.
The conference will be held virtually, with content available online from May 1 to May 31. Registration is open.
Giannini worked on the 2018 documentary "No Small Matter," which explores early education and early life brain science. She has since presented nationally with the producers, Kindling Group and Siskel/Jacobs Productions.
She also presents workshops across the country on a variety of early childhood topics, including improving classroom observations, using sign language with preschoolers, designing low-budget learning spaces for children, using visual thinking strategies with preschoolers and developing progressive play space curriculums.
Giannini previously taught prekindergarten and worked at the Chicago Children's Museum as a lead educator. She has a Master of Fine Arts degree in museum education.
Along with speaking and advocating for children's rights, she works with toy companies on developmentally appropriate content. She has worked with Head Start, the National Association for the Education of Young Children and volunteers as a magician for children at Chicago-area hospitals.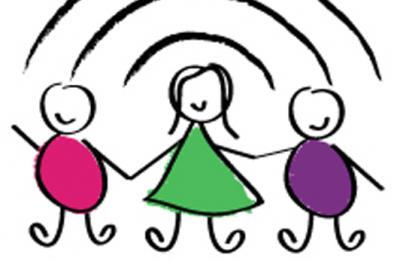 Topics of other conference presentations include:
YoungStar, Wisconsin's quality rating and improvement system for early care and education

Environmental education at child care centers and schools

Building trust with caregivers to improve school experiences

Childhood stress related to homelessness and housing insecurities

Creating a STEM-rich environment at home

The importance of parental involvement in a child's education

Optimal brain development

Toddler aggression

Nursery rhyme mathematics

Leadership in early education

Multicultural awareness in young children
The event wasn't held in 2020 because of the pandemic. In 2019 more than 800 people registered for the conference, held at the Memorial Student Center.
The conference is coordinated by UW-Stout's Professional Education Programs and Services, which is part of the Discovery Center. Leading sponsors include Mayo Clinic Health System and UW-Stout's College of Education, Hospitality, Health and Human Sciences.
UW-Stout has offered an undergraduate program in early childhood education since 1972. Kindergarten and primary teacher training was the first degree program offered at UW-Stout, starting in 1899 when the university was known as Stout Manual Training School.
###