Beth Biederman has received the University Staff Employee Appreciation award for February at UW-Stout.
Biederman, from Menomonie, is an administrative assistant in the Stout Vocational Rehabilitation Institute. She has worked at UW-Stout for 20 years.
The person nominating Biederman stated: "Beth steps up wherever and however she is needed in order to help UW-Stout, our staff, students and stakeholders. In her role at SVRI, she is proactive in identifying and investigating issues or needs and presents her team with potential options for solving the problem.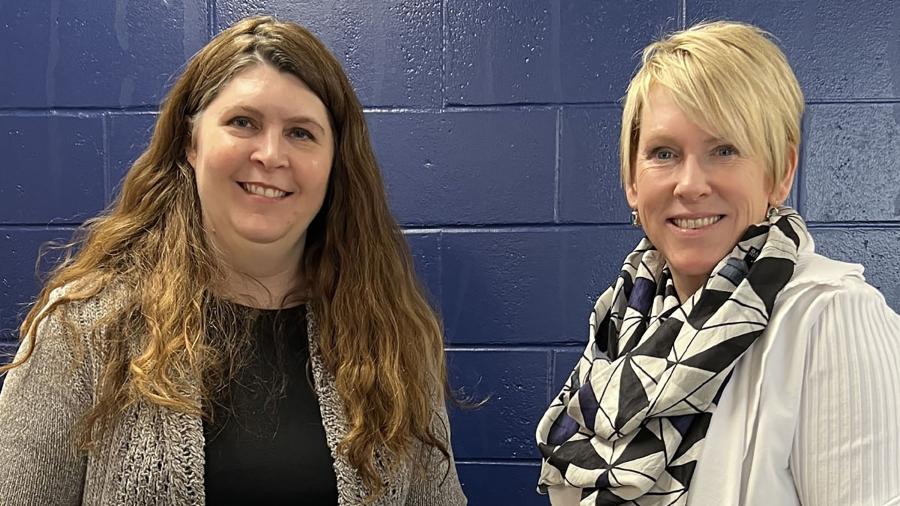 "In 2021 when the Counseling Services Clinic experienced staffing shortages, Beth willingly stepped in to split her position between SVRI and the clinic. This required her to be flexible, dedicated and committed to learning new tasks and skills. Beth sought out training and professional development when she recognized a skills gap that needed to be addressed within her role."
When SVRI hosted its first Innovation Inspiration Expo, a national conference with more than 300 rehabilitation professionals, "Beth was instrumental in the planning and logistics. All of this was on top of her normal job duties such as processing invoices and payments, monitoring client services data and quality assurance functions, and responding to public requests for information on SVRI.
"Beth has an outstanding 'can do' attitude toward her co-workers, the public and UW-Stout students. When you talk to her, you get the impression that UW-Stout is in her very bloodstream. She personifies being Stout Proud."
Each employee of the month receives a certificate of recognition and a gift presented by Chancellor Katherine Frank.
The award, in its 17th year, was established by the Chancellor's Office and is co-sponsored by the University Staff Senate.
###