Alexandra Bates has received the University Staff Employee Appreciation award for September at UW-Stout.
Bates, of Elk Mound, is a generalist in Human Resources. She has worked at UW-Stout for 7½ years. She is a 2012 graduate of the university's business administration program, with an emphasis on training and development, and international business.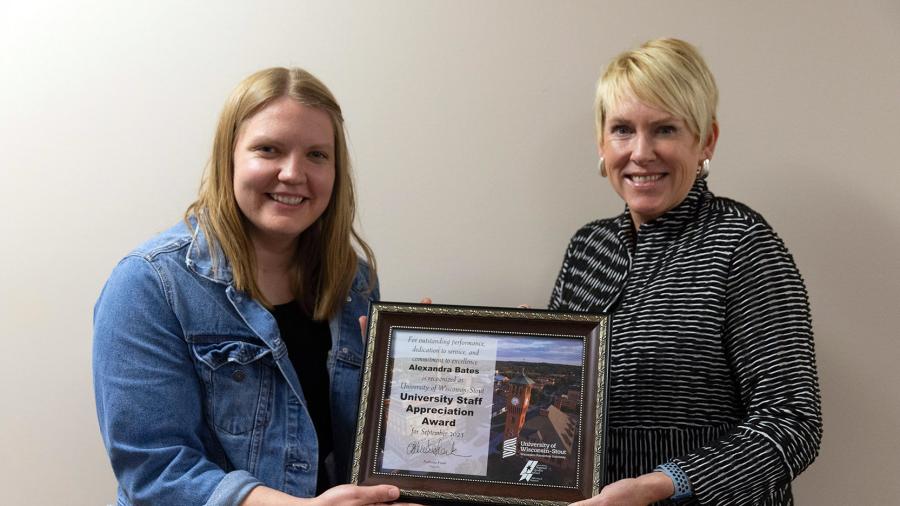 The person nominating Bates stated: "Alex has been simply phenomenal for the past few years, helping navigate various university staff searches and reviews. Furthermore, she steps in to help with faculty/instructional academic staff searches too. She always has a smile on her face and is happy to help and respond.
"She has stepped in to help while we search for a new academic department associate in the School of Art and Design. She has also helped on other countless searches in SOAD."
Each employee of the month receives a certificate of recognition and a gift presented by Chancellor Katherine Frank.
The award, in its 18th year, was established by the Chancellor's Office and is co-sponsored by the University Staff Senate.
###