Cayle Christian Damrow loved high school sports. He played basketball and baseball and was quarterback of the Park Falls football team in north-central Wisconsin.
While he loved to compete, something else about athletics captivated him, something that kept his mind working overtime, long after the Friday night lights had been turned off.
"I always had this idea of being a creator, creating whatever is in my mind," Damrow said. "I was obsessed with uniforms, design, branding and logos. I'd sketch out cartoons and rebrand the Packers or Vikings. I loved the whole Michael Jordan shoe movement."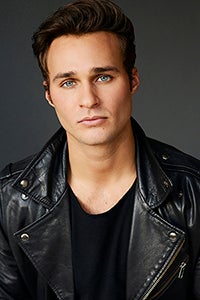 Damrow's passion for creating and designing — and athletics — brought him to UW-Stout. While he played football only briefly for the Blue Devils, he pursued what by then had become his true passion, design. He earned a Bachelor of Fine Arts in industrial design in 2013.
Seven years and many professional design experiences later, he's on a design field that he could only dream of as a kid. His concept for rebranding the NFL Washington Football Team, formerly known as the Washington Redskins, has gained national attention.
The team announced in July that it would change its name and logo after years of urging from Native American groups and pressure from sponsors. This past summer, sportslogos.net held a fan competition to solicit designs for five proposed new names for the team, the Redhawks, Redtails, Redwolves, Hogs and Warriors.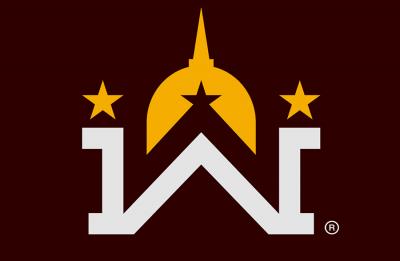 More than 100 people submitted designs, and sportslogos.net trimmed those to a top 20 for online voting. More than 15,000 fans voted. Damrow won in the Warriors nickname category he entered with 55.8% of the vote, making him one of five finalists.
It's still a longshot that his design or parts of it — even if Warriors is the name of choice — would be sought by the team. However, Damrow is proud that his work has been recognized.
He said the Warriors design entries generated the most votes of the four proposed names, close to 6,000. "If I won that category, I clearly did something right," Damrow said. "To win was incredible. I was so excited and shocked."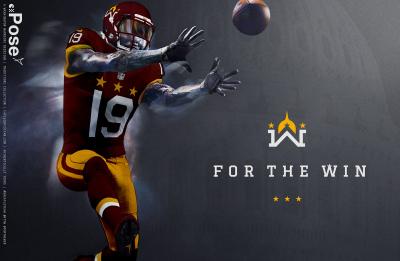 His design is inspired by the U.S. Capitol, with a gold dome and spire rising from the center of a wide "W" and features three stars to reflect the city's flag.
"I wanted to make sure the rebrand would be easy to transition to with the current color base, burgundy and gold, so I was inspired by history and by the flag of D.C. with red bars and a silhouette of the capitol building," Damrow said. "I tried to keep it simple and classic. That's one thing I was always taught."
Building his design skill set
Other than youthful enthusiasm, Damrow admits he had little true knowledge of design until he arrived at UW-Stout. He found the school after his mother set up a job-shadowing experience with Jeremy Odegard at Phillips Plastics, now Phillips-Medisize, in Hudson. Odegard, a designer, is a UW-Stout alumnus.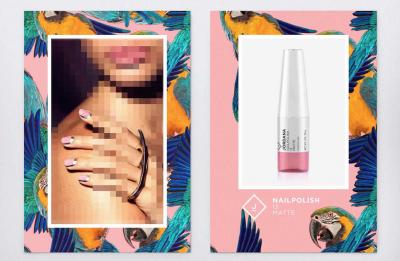 "He had high praise for Stout," Damrow said of Odegard "I went home and did research on Stout and industrial design. I saw the canvas to lay down all the cool design things I had in my mind."
Professors Jennifer Astwood, Noah Norton and others helped Damrow develop into a well-rounded designer. He didn't major in graphic design, for example, but used graphic design skills for the Washington logo.
"They really took me under their wing and were incredible. They still inspire me to this day," Damrow said. "I learned the significance of emotional and empathetic design and how lives can be enhanced as a result."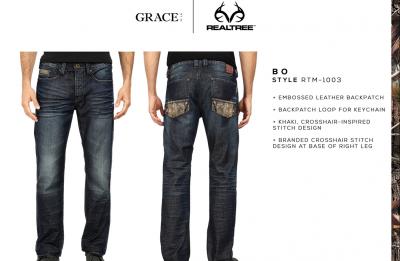 Astwood said Damrow was attuned to trends as a student. "Cayle was always able to wear many hats. He had a pulse on what was fashionable in design and not just industrial design. His work ethic was and is commendable," said Astwood, the industrial design program director.
When he graduated, Damrow headed for the West Coast to pursue his dreams, part of which include acting and film. He first lived in his car in Huntington Beach, Calif., before he found work in Los Angeles, where he lives.
His design jobs in Los Angeles have included for companies that make women's handbags, graphic apparel, Realtree men's clothing, women's jeans, accessories for off-road vehicles and Jordana cosmetics. Learn more at his website.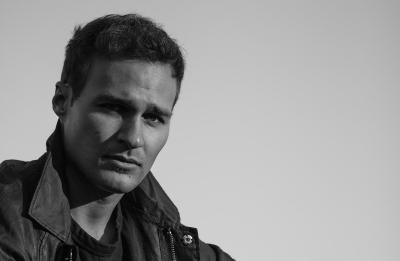 Furloughed from the cosmetics company because of the pandemic, he has started his own design agency, Damgood Game, to do more sports branding and create his own clothing line. His work so far, available on Red Bubble, includes graphic T-shirts, hoodies and hats with "inspiring and positive" messages, he said.
"I'm giving everything I've got to get my own clothing brand and agency going," Damrow said.
Damrow has pursued acting on the side and has delved into film, recently producing a short film, "Angels," that he is entering into film festivals, with other short films in development. His photography has been featured in Runner's World and Outside magazines, and he also has designed album covers for musicians.
"I'm trying to take everything I've learned and apply it into every outlet in my life. I'm deeply thankful for Stout and my time there," he said.
###