In nearly 40 years since graduating from University of Wisconsin-Stout, Joe Pine II has become an internationally known business consultant, speaker and author.
The St. Paul native and 1980 graduate in applied mathematics and computer science began his career at IBM, earned a master's degree from MIT— Massachusetts Institute of Technology — and co-founded the Strategic Horizons consulting firm.
Along the way, he has written or co-written eight books. One of them, "The Experience Economy: Work is Theater & Every Business a Stage," earned him and co-author James Gilmore national and international acclaim. Published in 1999 by Harvard Business Review, it became a best-seller and was translated into 15 languages.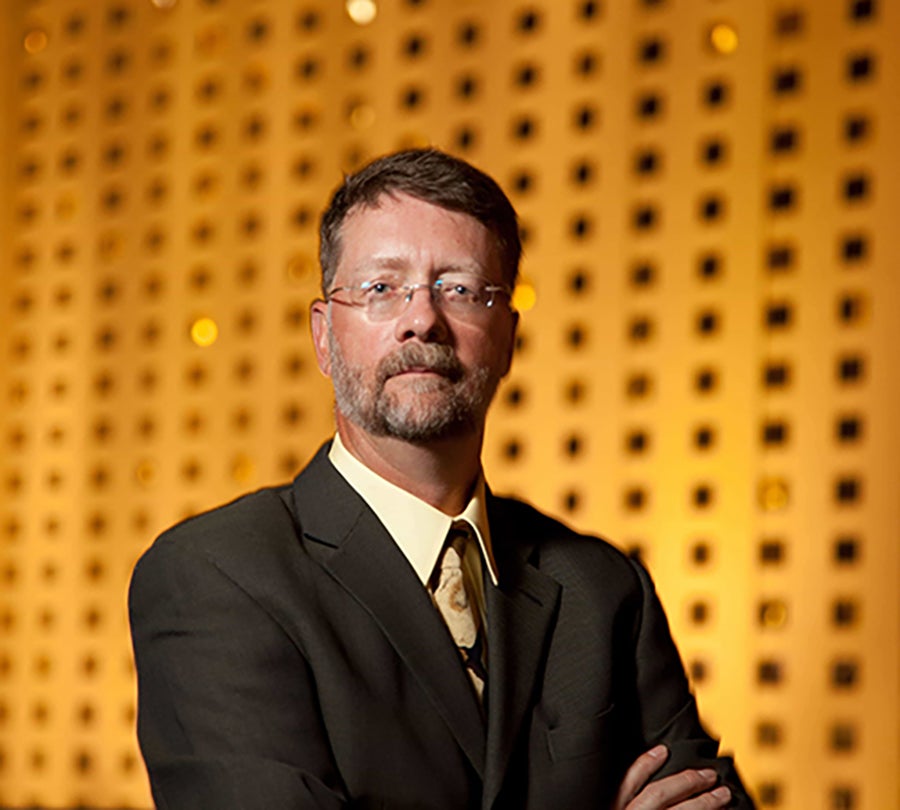 The book is considered a classic in the business world for recognizing the new era in which consumers are seeking more than a product or service but an authentic, memorable experience, which often becomes the "product."
Their revised edition of the book, "The Experience Economy: Competing for Customer Time, Attention and Money," will be released on the 20th anniversary of the original Wednesday, Nov. 13, during a special event at the Rock and Roll Hall of Fame in Cleveland.
"We used to talk about the nascent, emerging Experience Economy, and now we say it is here. Experiences have become the predominant economic offering, what people prefer over mere goods and services," Pine said in an interview published Nov. 4 by Experience Matters. "I remember having to argue with people about it, making the case of the shift into the Experience Economy; now, however, I just describe it and everyone gets it."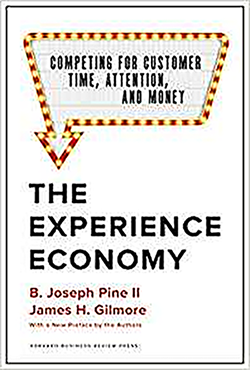 Pine and Gilmore coined the term Experience Economy and were the first to formalize its use in a 1998 Harvard Business Review article, which put their ideas on the map a year before the book.
In the spring of 2020, Pine will be a guest speaker at UW-Stout for the School of Management's Executive Education Program May 17-19. The program, Strategic Brand Management in the Digital Age, will focus on the latest research in brand management for mid- to senior-level managers.
High-level career
Pine has spoken at high-level events and institutions around the world, including the World Economic Forum and the original TED conference. He has been quoted by many national media outlets, such as Forbes, USA Today, New York Times, Fortune and ABC News.
Pine also has been a visiting scholar at the MIT Design Lab, a lecturer at Columbia University and has taught at Penn State, Duke University, the University of Minnesota, UCLA and Harvard.
His other books include:
Co-author, with Kim Korn, "Infinite Possibility: Creating Customer Value on the Digital Frontier," 2011

 Co-author, with Gilmore, "Authenticity: What Customers Really Want," 2007

"Mass Customization: The New Frontier in Business Competition," 1992
Time magazine in 2007 called "Authenticity" one of the 10 ideas that are changing the world.
UW-Stout has 50 bachelor degree programs, including business administration, in management and in retail merchandising and management.
###
Photos
Joe Pine II
The 2019 edition of "The Experience Economy"