Summary:
Indiana Vocational Rehabilitation has, over the past year, developed two innovative training programs for the professional development of our staff.
First, we established a Diversity, Equity & Inclusion (DEI) Workgroup with the purpose of increasing awareness of diversity and inclusion issues and to identify and address inequities in service provision to various minoritized and underserved populations. We have worked to identify training needs around DEI and to develop and implement training opportunities for our staff, as well as for our contracted employment services vendors through our partnership with the Public Consulting Group. The DEI Workgroup is also working with executive leadership to develop strategic plans to address identified areas of weakness through continued education, policy, and specific initiatives aimed at decreasing disparities in service delivery.
Second, we have developed small-group Vocational Counseling & Guidance Cohorts to further develop effective rehabilitation counseling skills in our counselors. The idea to develop these training cohorts was born out of the need to bolster counseling skills for staff hired without a Masters degree in Rehabilitation Counseling. The cohorts are each comprised of 10 individuals who meet weekly for eight consecutive weeks to interactively learn effective counseling skills. Cohort students apply content learned through interactive practice, demonstrating competencies gained. We have implemented one cohort per quarter in the past year, and are now replicating groups as additional trainers are identified and prepared. Our current curriculum teaches basic counseling skills, but we are developing intermediate and advanced training pedagogies for enhanced skill development. Our vision is to have all our non-Masters prepared counselors participate in the basic cohort, and then as the intermediate and advanced cohorts become available, they can further increase their skill development. Our end goal, of course, is to skill up our counselors to provide effective counseling and guidance which will result in enhanced quality of service and better participant outcomes.
Meet the Presenter:
Steve Upchurch currently serves as the Training and Professional Development Manager for Indiana Vocational Rehabilitation (VR).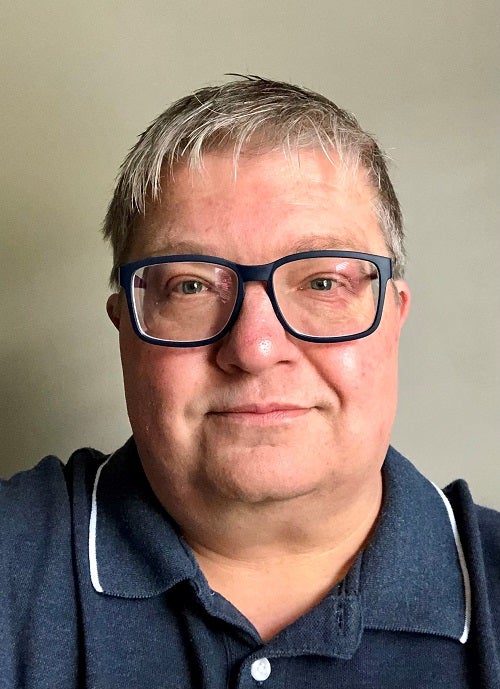 Prior to this role, he served as an Area Supervisor and Counselor with VR. Steve is a graduate fellow with The George Washington University's Graduate School of Education and Human Development. He also has a Master of Health Administration degree from Ohio University. Steve serves on the advisory committee for the Center for Innovative Training in VR (CIT-VR), represents Indiana on the CSAVR DEI Professional Network, and serves on the Board of Directors for the Indiana chapter of the Association of People for Supported Employment (APSE). Steve resides in Indianapolis, Indiana with his wife, Cindy, and enjoys travelling abroad. He can be reached at Steve.Upchurch@fssa.IN.gov and at (765) 667-3460.