Summary:
Indiana Vocational Rehabilitation is currently in Order of Selection, but before transitioning to Order of Selection it was  decided to split up the counselor role between intake (application) and post eligibility services. Since 2017, Indiana has seen less appeals that arise from an eligibility decision and the KPI for Application to Eligibility has improved and holding strong held steady at 90%, even through the pandemic. The separation of roles has greatly improved VR's consistent decision making regarding eligibility and disability priority.
Indiana VR has had designated caseloads that are noted as a 'specialty caseload.' These specialty caseloads are covered by Vocational Counselors who have received specialized training, based on either disability or services related to the population they serve. For example, we have four main caseloads in each office or region of the State for serving those who are blind/visually impaired, deaf and hard of hearing, Traumatic brain injury and those participants who seek higher education at a post-secondary school or vocational training. Over the years, VR has noticed that by having specialty caseloads our participants are being served within their needs and having consistency in service delivery. Not only have our participants shown satisfaction in their services, but we believe this has also assisted in counselor retention.  Our counselors  have noted more job satisfaction as due to the confidence they feel confident in their specialty and their ability to can provide tailored career counseling to meet their participant's needs. 
The case coordinators support their assigned counselors by preparing fiscal, following up with medical providers in obtaining needed documentation, communicating with participants, and assisting their counselors with case management in the system.
Meet the Presenter: 
Shelby Jennett serves as the Associate Director for Bureau of Rehabilitation Services in Indiana. Prior to this role, she began her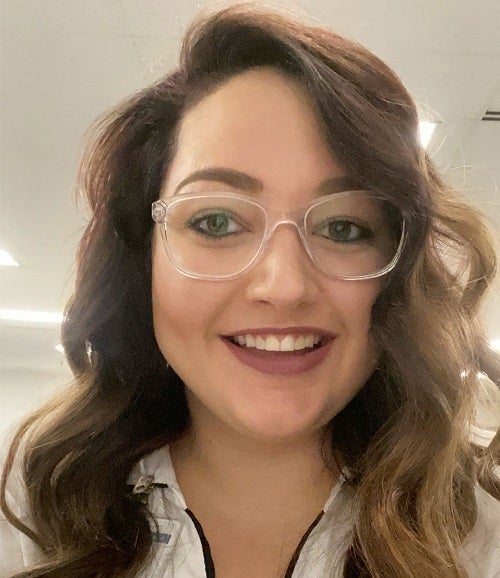 career with Vocational Rehabilitation (VR) as a Counselor then served as what Indiana calls an Itinerant Counselor position that is a promoted role of counselor that serves in many roles across the State. After Indiana went live with their case management system Shelby took on the role of Manager of the VR Case Management System. Shelby attended Johnson University in Knoxville, TN where she obtained her Bachelor's Degree in Counseling. Shelby then continued her education at Indiana Wesleyan where she received her Master's in Business Administration. Shelby resides in Indianapolis with her husband, Shaine where they enjoy spending time with their two dogs Stanley and Sawyer. Shelby can be reached at Shelby.Jennett@fssa.in.gov and at 317-695-0215