Summary:
Erskine Green Training Institute (EGTI), founded by The Arc of Indiana Foundation, is the first of its kind postsecondary vocational training program in the country. Opened in 2016, EGTI provides training in hospitality, food service, healthcare, and inventory distribution. Housed within the Courtyard by Marriott in Muncie, Indiana, the program provides a uniquely personalized training experience for each student. During the 10-13 week training sessions, students attend class, master key job skills, and gain valuable work experience through an internship. In addition to hands-on job training, the curriculum addresses critical soft skills like appropriate workplace etiquette, teamwork, taking direction, and effective communication skills. EGTI's programming is designed for individuals whose academic, social, communication, and adaptive skills are affected due to a disability. Most applicants would have received special education services in the K-12 setting and exited their secondary school with a diploma, GED, or certificate of completion. Upon completion of the program, students leave with a certificate, resume, practiced interview skills and a list of open positions in the community they are returning to after graduation. EGTI works closely with Indiana Vocational Rehabilitation, and eligible individuals whose VR plan includes post-secondary training with EGTI receive not only financial support from VR, but are also connected with an employment services provider after program graduation for assistance with job placement. EGTI is enjoying tremendous success. Every aspect of the program is designed to promote not only employment skills but also increased self-esteem and confidence. Over 80% of EGTI graduates have secured employment in communities throughout Indiana and 80% have retained employment at 18 months after graduation.
Meet the Presenter:
Steve Upchurch currently serves as the Training and Professional Development Manager for Indiana Vocational Rehabilitation (VR).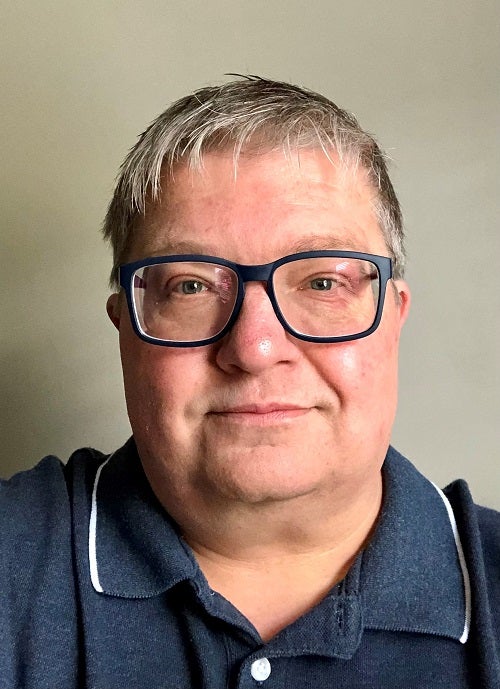 Prior to this role, he served as an Area Supervisor and Counselor with VR. Steve is a graduate fellow with The George Washington University's Graduate School of Education and Human Development. He also has a Master of Health Administration degree from Ohio University. Steve serves on the advisory committee for the Center for Innovative Training in VR (CIT-VR), represents Indiana on the CSAVR DEI Professional Network, and serves on the Board of Directors for the Indiana chapter of the Association of People for Supported Employment (APSE). Steve resides in Indianapolis, Indiana with his wife, Cindy, and enjoys travelling abroad. He can be reached at Steve.Upchurch@fssa.IN.gov and at (765) 667-3460.