Summary:

Indiana Bureau of Rehabilitation Services contracted with Public Consulting Group to configure a vendor registration and claims payment system that manages authorizations, claims, and payments for BRS' vendors.  This system helped BRS move from emails and faxes to a streamlined solution that automates fiscal rules, and requires vendors to submit accurate required information with claims.  The configured system increased accuracy of vendor registration information, and allows for streamlined authorization, claims, and payments.  The Bureau has been able to repurpose positions from administrative supports to supporting VR participants.  Additionally, the State's fiscal department has also gained greater efficiency. In fact, the wait time for payment has moved from 60 to 90 days to 3-5 business days and vendors are also able to track new and past claims for accounting purposes.  Presenters will discuss this opportunity to reduce the administrative burden experienced by the VR agency, increased efficiency for VR and CRPs, and more efficient access to services. 
Meet the Presenters: 
Virginia Bates is Director of Program Improvement for the Indiana Bureau of Rehabilitation Services. She leads new initiatives for the
Bureau, including the implementation of Indiana's Claim Payment System.  Ms. Bates has extensive experience supporting improved programming and services for people with disabilities, with a focus on transition and employment.  She received her bachelor's degree from University of Indianapolis.
virginia.bates@fssa.in.gov

Amy Luellen is the Manager of Specialized Supports for the Bureau of Rehabilitation Services in the State of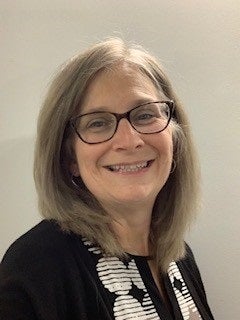 Indiana's Division of Disability and Rehabilitative Services where one of her varied responsibilities is providing support to Vocational Rehabilitation vendors as they use and navigate the Vocational Rehabilitation Claim Payment System (VR-CPS).  She received her bachelor's degree from Indiana University Purdue University at Indianapolis. 
 
Maya Cox, M.Ed., is a Certified Employment Support Professional, a Life Course Ambassador,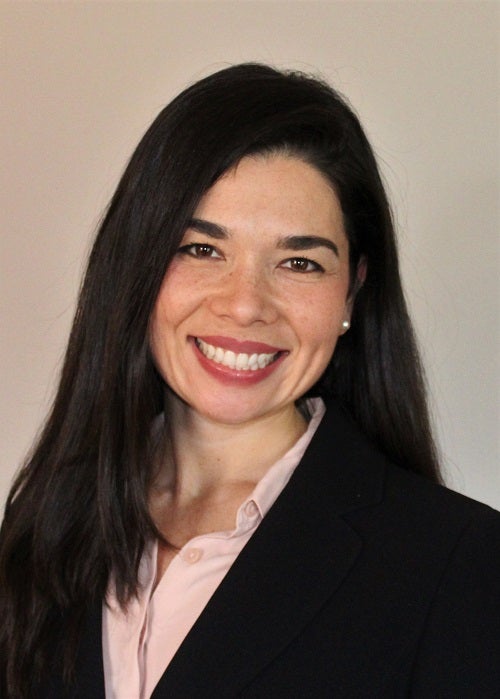 and a Consultant at PCG.  Ms. Cox has more than 10 years of experience in disability services, with a focus on improving employment outcomes for individuals with disabilities.  She leads training and technical assistance projects related to improving employment services to individuals with disabilities in Indiana and Kansas. Ms. Cox provides subject matter expertise in vocational rehabilitation on a number of evaluation projects including Comprehensive Statewide Needs Assessments for the Massachusetts Commission for the Blind and Oregon Vocational Rehabilitation, in addition to other evaluation projects in Massachusetts, Indiana, and Kansas. Additionally, Ms. Cox supports Indiana Vocational Rehabilitation through training and technical assistance around individuals with disabilities, with a focus around improving employment outcomes. Recent projects include the development of foundational training for Pre-Employment Transition Service providers, training and coaching for employment service providers, and the development of a multimodal training package to support the implementation of the new Claims Payment System.  Ms. Cox has provided subject matter expertise in employment and community-based supports for individuals with disabilities in Mississippi, Michigan, and Wisconsin. Ms. Cox serves as the Vice President on the National Board of Directors of APSE, the national voice for the Employment First movement and organization for professionals and stakeholders who support employment for all individuals with disabilities.
Prior to her work at PCG, Ms. Cox worked at the Indiana Institute of Disability and Community, where she provided technical assistance and training to Indiana Vocational Rehabilitation and employment service providers. She also supported Indiana Vocational Rehabilitation in implementing employment services changes and evaluation processes including the Comprehensive Statewide Needs Assessment. Her other past work includes tenure at the Maryland State Department of Education as a Provider Liaison for the Autism Waiver, providing technical assistance and training to improve employment outcomes at the Kentucky Autism Training Center, and working as a Research Assistant at the Centers for Disease Control and Prevention. Additionally, Ms. Cox has provided direct services as an ABA therapist and Employment Specialist. Ms. Cox holds a Bachelor of Arts from the University of Notre Dame and a Master of Education from the University of Louisville.
macox@pcgus.com

Kelley Hunter, MHA, Kelley is an Analyst with Public Consulting Group, where she provides technical and fiscal operations support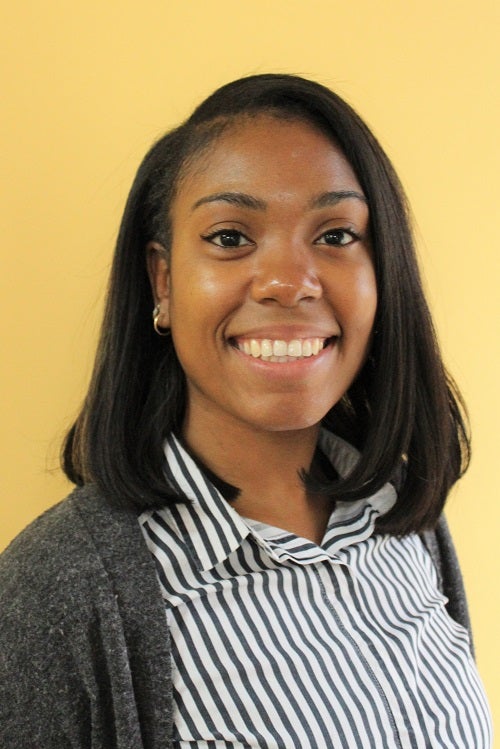 for the Indiana Vocational Rehabilitation Claim Payment System in effort to achieve timely payment adjudication.  Kelley most recently has assisted with coordinating system development work for new implementations within her project.  Her experience includes working with Medicare Part B appeals claims and compliance with The Office of Medicaid Policy and Planning of Indiana. Kelley Hunter, MHA, received her bachelor's degree from the Ball State University and her master's degree from Kaplan University.  Her areas of interest include data analysis and contributing to improving health and wellness.