A Message from the NRADAN, Inc., Board of Directors >>
A Message from the NRADAN, Inc., Board of Directors >>

Rural Advocates and Friends:
As we find ourselves in uncertain times with differing mandates from Federal, state, and local governments, living in rural America is good training for our current situation of stocking up and staying home or safely serving our clients. We know how to do that! Think: blizzard in North Dakota or flooding in Iowa. Rural folks maintain, and thrive, and we get it done.
Some challenges cannot be overcome, however, and our annual conference is running into those issues. The University of Wisconsin-Stout is not holding summer in-person classes, some staff is sheltering and teleworking, and the State of Wisconsin is following mandates not to gather in groups over 10. The current timeline of the Governor's mandate is indefinite, and until the end of the public-health crisis, we cannot be certain when that order will be lifted. Pandemics don't conform to our lives, it appears.
Decisions about the Institute must be made earlier rather than later, due to many factors including already-incurred costs, speaker schedules, and an unknown immediate future, and our Planning and Executive Committees this week made the tough, heartbreaking decision to cancel the 2020 National Rural Institute. We will provide future guidance on scholarships, awards, and the 2021 Institute, but we wanted you to know as soon as possible so you can update your budgets and your work schedules. We are saddened, as "the Rural" is such a large part of our lives – and yours. Caring for our communities and ourselves is paramount right now.
Some good news: The NRADAN Board decided at its retreat in August to rebrand the Institute; it will now be called the "National Rural Institute on Alcohol, Drugs, and Addictions" to honor all those we serve. Look for more information soon!
As with all things, we will survive this, and we will be stronger for it. Our rural innovative ideas and work ethic can be used in this time of national crisis, and our "Rural Institute Spirit" can help our families and local communities get through the uncertainty and tragedy of this pandemic. We are all working to help our neighbors – by staying home! – and by donating, by serving our clients, and by inventing new ways to congregate. In the end, we will be there, having made our nation stronger through our grit and wisdom. We believe this!
We will see you June 20-24, 2021 – stay strong, and please let us know if we can do anything to help. The NRADAN Board will continue to meet and to plan for our future. Ideas are always welcome! Thank you for ALL you do. 
With every good wish,
NRADAN, Inc. Board of Directors,
Mike Early                                   Joe Amico
Christy Alten-Osmera                 Bill Beaton
Paul Mladnick                             James Swarthout
Dee Owens                                 Dianne Sullivan
Event Status update: 3.23.20: Canceled.
Save the Date for next year - June 20-24, 2021
Institute Registration Rates and Fees

| Fee Type | Rate | Details | Scholarship Eligible? |
| --- | --- | --- | --- |
| General Attendee Standard Rate | $575 | On Campus Lodging and Meals | Yes |
| General Attendee- Meals Only Rate | $495 | Meals Only, No Campus Lodging | Yes |
Group and Student Rates
Group and Student Rates

| Fee Type | Rate | Details | Scholarship Eligible? |
| --- | --- | --- | --- |
| Group Discounted Rates: |   | Applies only to individuals paid by the same organization and must be on the same order, no early or additional discounts apply |   |
| Group Rate, 2 or more | $488.75 (15% off) | On Campus Lodging and Meals | No |
| Student Discounted Rates |   | Discounted rates apply to full time students. No early or additional discounts apply |   |
| Student Attendee Standard Rate | $325 | On Campus Lodging and Meals | Yes |
| Student Attendee Meals Only Rate | $225 | Meals Only, No Campus Lodging | Yes |
Daily Rates
| Day | Rate | Details, Includes meals and activities occurring within that day only. | Scholarship Eligible? |
| --- | --- | --- | --- |
| Sunday | $100 | includes dinner and opening reception | No |
| Monday | $175 | includes breakfast, lunch, dinner, breaks | No |
| Tuesday | $195 | includes breakfast, awards luncheon, dinner, breaks | No |
| Wednesday | $175 | includes breakfast, lunch, dinner, breaks | No |
| Thursday | $100 | includes breakfast, breaks | No |
Additional Fees and Rates
NOTE: Discounts and scholarship awards do NOT apply to these items:
Preconference Sessions

 

 
Preconference #1: The Spiritually-Based Treatment Of Moral Injury
$65
9:00 am - 3:00 pm, includes 5 hours/.5 CEU, and lunch
Preconference #2: How Rural Communities Can Partner with Cooperative Extension to Address Substance Use

 

$70
12:00 pm - 4:00 pm, includes 4 hours/.4 CEU

Lodging

 

If available, priority given to full conference participants; rates subject to change.

Single Room Supplement

$50

Sunday through Wednesday nights
Single occupancy room
$30
Rate per night, Saturday (early arrival) through Thursday (later departure) 

Daily Meals

 

Individual meals (cafeteria, except where noted) can also be purchased on site at higher daily cash rate; rates subject to change.

Sunday
$7.85
dinner only
Monday
$19.00
breakfast, lunch, dinner
Tuesday
$27.25
breakfast, awards luncheon ticket, dinner
Wednesday
$19.00
breakfast, lunch, dinner
Thursday
$4.40
breakfast only
CEU Information & Policies:
Continuing Education Units & Accreditation 
Up to 2.5 (25 hours) continuing education units through University of Wisconsin-Stout
Additional CEUs available for Preconference sessions.
CEU's approved by the Wisconsin Association for Marriage and Family Therapy (2020 Application Pending)
Refund/Cancellation
A $30 cancellation fee will be assessed for any cancelled orders through May 31. This includes cancellation of Saturday night, Thursday night and single room supplement fees.
No refunds will be made after May 31.
Substitutions can be made at any time, please note, however, that awarded scholarship funds may not be transferable to substitute attendees.
Online registrations can be accepted through June 21, increased rates may apply.
Area & Conference Site Information
All conference sessions will be held on campus. Campus maps will be available within the printed conference program. While on campus, participants will be able to enjoy campus recreational opportunities, including tennis, racquetball, indoor and outdoor track for little to no cost (subject to availability). Rental of recreational equipment for bicycling, golf, fishing and basketball playing is available (subject to availability).
Within walking distance of campus is the Red Cedar Trail, a beautiful walking and biking path; Wilson Park where the historical Ludington Guard Band performs community concerts on Tuesday evenings; and the Mabel Tainter Memorial Theater, a historic 110-year-old Victorian era theater.
Parking
Parking for 2020 has not yet been finalized. Parking information will be emailed to guests prior to event and will also be available at check-in.
Meals and Dining
The conference registration fee includes all meals for the duration of the Institute. Costs associated with off-campus dining during the Institute are not reimbursable for scholarship award purposes.
 
Lodging Information
On-campus Lodging
On-campus lodging (double occupancy) and meals are included in the standard fee. Roommates will be assigned if no preference is indicated. Each room has two twin beds with bedding provided. There are shared bathroom facilities and semiprivate showers on each floor. Single room occupancy is available for Sunday-Wednesday nights as well as for early arrivals (arrive Saturday) and late departures (depart Friday). There is wireless Internet access available within the common areas and in the classrooms.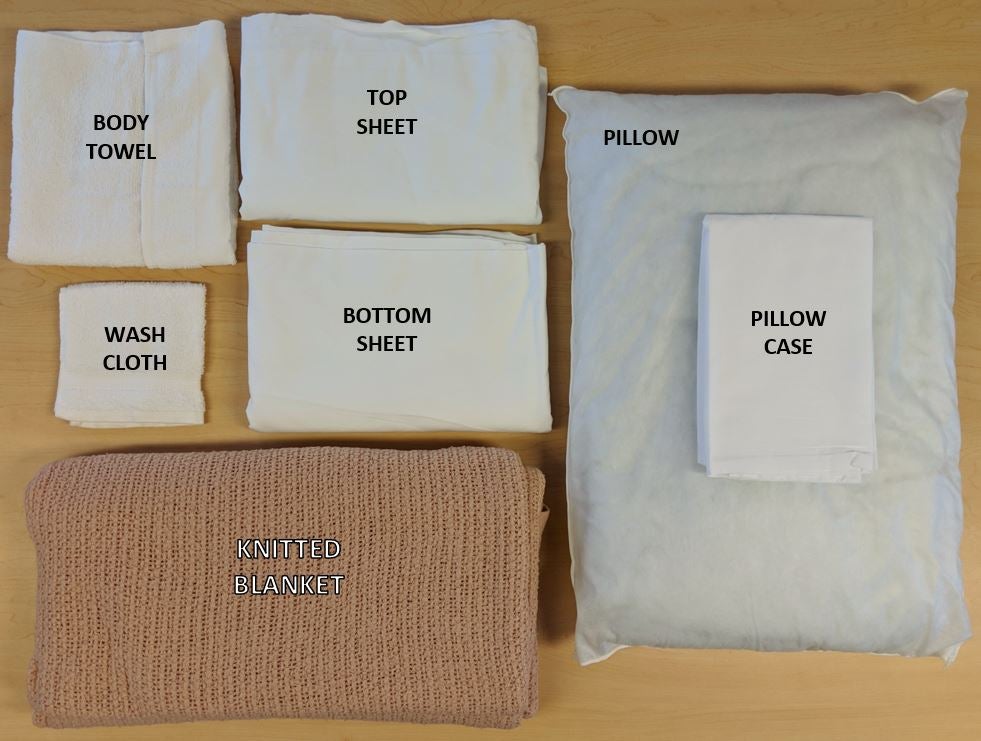 Off-campus Lodging
If you choose to utilize off-campus housing, there are several motels/hotels within a short-distance of the campus. Individuals will need to make their own arrangements and provide their own transportation to campus. Costs associated with off-campus lodging during the Institute are not reimbursable for scholarship award purposes.
Early Arrivals and Late Departures 
To accommodate reduced fares, on-campus lodging is available for the evenings of the Saturday prior and the Thursday after the Institute.  If you are interested, check the box for the appropriate additional lodging nights on the registration form. These costs are not covered by scholarship funds and are the responsibility of the registrant. 
Saturday check-in beginning 12:00 pm at the residence hall desk (check-in for on campus lodging only, conference check-in will be Sunday in the Memorial Student Center.)
Friday check-out by 12:00 pm
Residence Hall address:
McCalmont Hall
1015 3rd Street E
Menomonie, WI 54751
More information about this hall can be found here: Antrim-Froggatt-McCalmont
Travel, Taxi and Airport Shuttle Information
The nearest airports are the (MSP) Minneapolis/St. Paul International Airport (1 hour 15 min.) and the (EAU) Eau Claire Airport (45 min.). There is a commercial shuttle service available for each airport. Major car rental companies are also available at each airport. Please note that while attending the Institute all activities on campus are within walking distance but the only hotel that is within walking distance of campus is Cobblestone Inn & Suites.  The others are not generally considered within walking distance (approximately 2 miles for most).
From Minneapolis/St Paul Airport:
Groome Transportation shuttle service can be reached at (715) 830-9400.
More information and reservations can be made online here: https://groometransportation.com/eau-claire/
You will need to book a taxi service for transportation from the shuttle drop to UW Stout or other hotels.
From Eau Claire Airport:
Visit the Chippewa Valley Airport for car rental, taxi, TNC (transportation network carrier), or bus options. http://co.eau-claire.wi.us/departments/departments-a-k/airport/services-facilities/ground-transportation
Menomonie Taxi Services:
Town and Country Taxi: (715) 309-9619
231 Taxi: (715) 231-8294
NOTE: Lyft and Uber may be available from the airports to Menomonie, but they are not guaranteed from Menomonie to the airports.
UW-Stout Maps and Directions:
To find your way around UW-Stout, please see Maps and Directions