The University of Wisconsin-Stout, Discovery Center is pleased to host the 2021 Leadership Speaker Series.  We invite you to join us for a conversation around various leadership topics with regional, national, and international experts.  We hope to help inspire you and spark energy, growth, innovation, and excitement for you and your organization.
This series was offered at NO COST to you with thanks to partial funding from EDA CARES grant ED20CHI3070030 that supports innovative leadership's pandemic response. 
"Why Can't We Do That?" 
Mr. Mark Wilson, Ford Motor Company, Detroit, Michigan 
'94 University of Wisconsin-Stout Alum
May 13, 2021, 9:00 AM - 10:15 AM (CST) Virtual on Microsoft Teams

Tool Kit - Why Can't We Do That?
A conversation about pushing past our own skewed lens and creating innovation, growth, and excitement. 
As individuals, our perceptions play a pretty large role in our roadblocks to success.  With all that has happened in the last year, our roadblocks are the last thing that should be stalling success for us as individuals and our organizations.  As companies forge through the uncertainty and disruption of a pandemic and constant change, there are opportunities abound to create success and growth.  An entrepreneurial mindset is one we think to only exist with sole-owner companies or solopreneurs.  That couldn't be farther from the truth.  The entrepreneurial mindset can do great things within any company. 

Join us for a conversation and Q&A with Mark Wilson from Ford Motor Company ('94 UW-Stout Alum) to hear about his tools for success in creating innovation, growth, and excitement today and well beyond.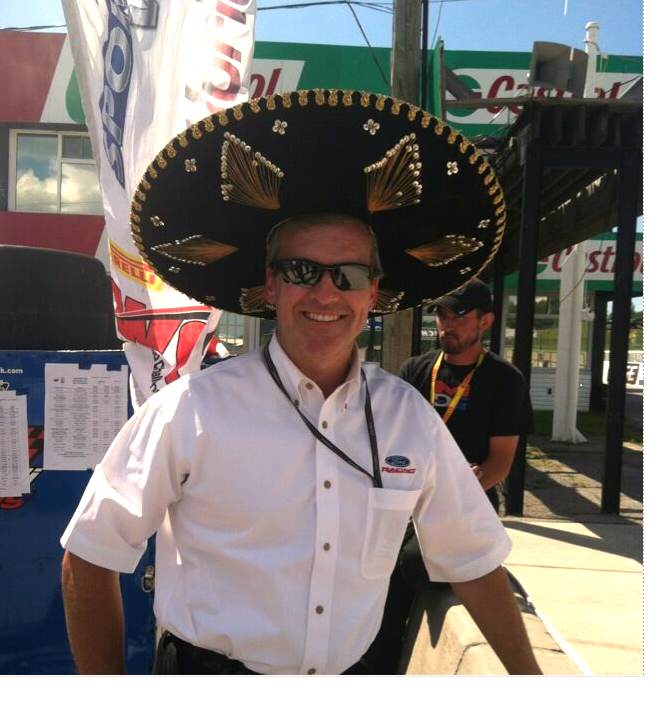 Mr. Mark Wilson - Biography
Mark Wilson is the Operations Manager for Ford Motor Company's North American Vehicle Personalization group which is described as a self-contained company within Ford.  He oversees the Planning, Design, Program Management, and Ford Performance Parts organizations.
In his previous role at Ford, he co-led the creation of the Vehicle Personalization activities in the Asia Pacific resulting in the establishment of a process to quickly get buzz vehicles and accessories to market to satisfy customers' ever-changing needs.
Mark also served as the Engineering Manager for Ford Racing and under his guidance, the team developed numerous production-based race cars which were sold to the public with numerous professional and amateur wins to their credit.
By most, his career at Ford would be considered 28-years at a single, large established American manufacturer who is considered very conservative by today's silicon valley standards, but the reality is quite different.  While working under the Ford umbrella Mark considers himself to have had 6-careers where he was able to tackle difficult assignments while always challenging the status quo. This has led to numerous personal achievements ranging from being awarded a Patent for the vehicle to device communications to winning the Manufacturer's championship in a major professional series. 
Throughout his career at Ford Mark has learned that to solve any problem one first needs to ask a simple question "Why can't we do that……."
Mark is a '94 UW-Stout Graduate who has a Bachelor of Science in Telecommunications Systems.