The University of Wisconsin-Stout, Discovery Center is pleased to host the 2021 Leadership Speaker Series.  We invite you to join us for a conversation around various leadership topics with regional, national, and international experts.  We hope to help inspire you and spark energy, growth, innovation, and excitement for you and your organization.
We are excited to offer this series at NO COST to you with thanks to partial funding from the EDA CARES grant that supports leadership and the pandemic response. 
Please register below for one or as many sessions as you would like by reviewing the descriptions below.
After registering, you will receive a message from the university with session access one week before the session.  Please contact us at 

wilsonma@uwstout.edu

 or 

profed@uwstout.edu

 with any additional questions.

All of our sessions are virtual.  They are not recorded for copyright and privacy reasons.
Succeeding in the Market by Building Digital Trust, Dr. Priya Abraham, Founder of Cyberconnecting, Vienna, Austria
March 11, 2021 9:00 AM - 10:15 AM (CST)

To say 2020 was a time of disruption is an understatement. Our lives as employees, freelancers, and entrepreneurs have largely moved online, transforming the way we operate, communicate and share information. We are facing a newly-accelerated pace of digitalization added to the already increased level of connectivity of the 5G era.
Alongside the changes it brings, disruption also holds great opportunities. The further shift into the digital space paves the way for your business to transcend physical borders and expand into new markets. Beyond technology adoption, seizing new market opportunities in the era of digitalization means:
A call to action to safeguard your digital assets in response to the increased activities of hackers and cybercriminals;

Setting up your business to meet the mandated privacy and cybersecurity measures applicable in the market.
Preparing your U.S. business to expand into other markets is a necessary step to seize the immense business opportunities that the market presents. This preparation work will help you, as a leader, to start building digital trust with leads and clients, specifically in the market.
This interactive session helps you make your investments work. Priya will specifically provide:
Essential input on core ingredients of cyber capacity for entrepreneurs and consumers

Implementable steps for safeguarding your digital assets

Valuable insights into the compliance mandated in the market
Dr. Priya Abraham's Bio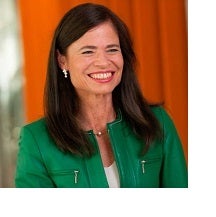 Dr. Priya Abraham, Founder of Cyberconnecting, Vienna, Austria​​
Dr. Abraham launched a self-funded start-up using digital business and operating models after two decades as an international corporate consultant and business school professor. In under two years, Cyberconnecting acquired a booming customer base among the best-known companies and start-ups worldwide.

One of the great challenges for business leaders is learning to embed their existing expertise in the growth opportunities provided by today's digital economy, fully remotely. This is where Dr. Abraham comes in. Her help isn't only theoretical – her real-world experience backs her up, supported by her strong academic background and her decades of making others successful. Having lived in Europe, Russia, United States, and the Middle East, and North Africa, she brings first-hand global experience and international best practice to the table, turning my academic stamina into digestible, hands-on business advice.
Find out more about Dr. Priya Abraham and Cyberconnecting: The Cyberpower Academy and Priya's LinkedIn Profile
The Internet of Things in the Service Environment, Mr. Joseph Kenny, Sr. Vice President of ServiceMax, Houston, Texas
April 8, 2021,  9:00 AM - 10:15 AM (CST)

As we enter 2021, we note that COVID – 19 in 2020 forced companies to pivot into new working methods to allow for the challenges that the world faced.  The internet of things (IOT) did not arrive just last year, but it enabled the almost instantaneous pivot for many companies.  Most of us are somewhat aware of the prevalence of IOT with our reliance on smartphones, "smart homes", and the ease with which we can utilize our devices and appliances from across the room or across the world.  IOT is also vital in the manufacturing world as it allows for real-time data acquisition, analysis, and feedback on research & development, manufacturing, and repair.  IOT has also been very successful in the equipment and asset service industry for the very same reasons:  ease in use of machines, real-time analytics, the foundation of AI & machine learning, and much more.  No matter what industry you are in, the correct utilization of IOT technology has great capability of taking your company to new levels of growth and a vastly improved customer experience.
Join us for a conversation with Mr. Joe Kenny of ServiceMax in Houston, Texas as he shares how the internet of things has been the key to creating growth in the service industry and is reshaping how companies can provide the ultimate customer service experience.
Joe Kenny's Bio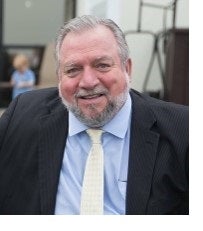 Joe Kenny's career spans over 30-years of leadership positions in Operations, Sales, Product Development, Product Marketing, and Field Service. Joe lived and worked in Asia, the United States, Canada, and Europe.
Prior to ServiceMax, Joe worked for Canon Business Process Services as Enterprise Operations Director, Loomis Armored as Vice President of Product Development, Pitney Bowes as Director, United Kingdom, and Ireland Operations, Global Director of Product Development, and National Operations Manager. Joe also served in the U.S. Naval Security Group Command and U.S. Army Reserves.

Joe's LinkedIn Profile: 
"Why Can't We Do That?", Mr. Mark Wilson, Ford Motor Company, Detroit, Michigan, '94 UW-Stout Alum
May 13, 2021, 9:00 AM - 10:15 AM (CST)
A conversation about pushing past our own skewed lens and creating innovation, growth, and excitement. 
As individuals, our perceptions play a pretty large role in our own roadblocks to success.  With all that has happened in the last year, our own roadblocks are the last thing that should be stalling success for us as individuals and our organizations.  As companies forge through the uncertainty and disruption of a pandemic and constant change, there are opportunities abound to create success and growth.  An entrepreneurial mindset is one we think to only exist with sole-owner companies or solopreneurs.  That couldn't be farther from the truth.  The entrepreneurial mindset can do great things within any company. 
Join us for a conversation and Q&A with Mark Wilson from Ford Motor Company ('94 UW-Stout Alum) to hear about his tools for success in creating innovation, growth, and excitement today and well beyond. 
Mark Wilson's Bio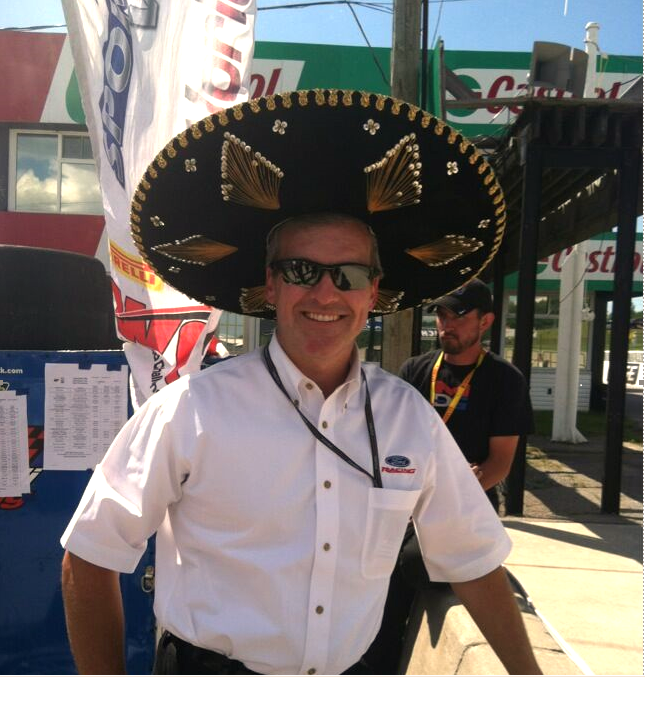 Mark Wilson is the Operations Manager for Ford Motor Company's North American Vehicle Personalization group which is described as a self-contained company within Ford.  He oversees the Planning, Design, Program Management and Ford Performance Parts organizations.
In his previous role at Ford, he co-led the creation of the Vehicle Personalization activities in the Asia Pacific resulting in the establishment of a process to quickly get buzz vehicles and accessories to market to satisfy customers' ever-changing needs.
Mark also served as the Engineering Manager for Ford Racing and under his guidance, the team developed numerous production-based race cars which were sold to the public with numerous professional and amateur wins to their credit.
By most, his career at Ford would be considered 28-years at a single, large established American manufacturer who is considered very conservative by today's silicon valley standards, but the reality is quite different.  While working under the Ford umbrella Mark considers himself to have had 6-careers where he was able to tackle difficult assignments while always challenging the status quo. This has led to numerous personal achievements ranging from being awarded a Patent for vehicle to device communications to winning the Manufacturer's championship in a major professional series. 
Throughout his career at Ford Mark has learned that to solve any problem one first needs to ask a simple question "Why can't we do that……."
Mark is a '94 UW-Stout Graduate who has a Bachelor of Science in Telecommunications Systems.
Applying Futures Thinking for Nonprofit Organizations
Ms. April Riordan, Independent Consultant
Ms. Jen Thorson, Chief Operating Officer, Girl Scouts of Minnesota and Wisconsin River Valleys
June 17, 2021, 9:00 AM - 10:30 AM (CST)
This session invites nonprofit leaders to come together to explore tools and strategies for moving forward with mission-driven work in spite of uncertainty. With the amplified need and diminished resources, have you adapted HOW you deliver service and/or programming? Has the purpose of your organization shifted? Why or why not? We have heard from many organizations that are unsure about whether or not they should move forward with strategic planning in the midst of all of this change. 
Join us for an interactive event that will make the case for leaders of nonprofit organizations that core values, a clear vision, and a forward-thinking strategic framework are more important than ever.
April Riordan and Jen Thorson Bios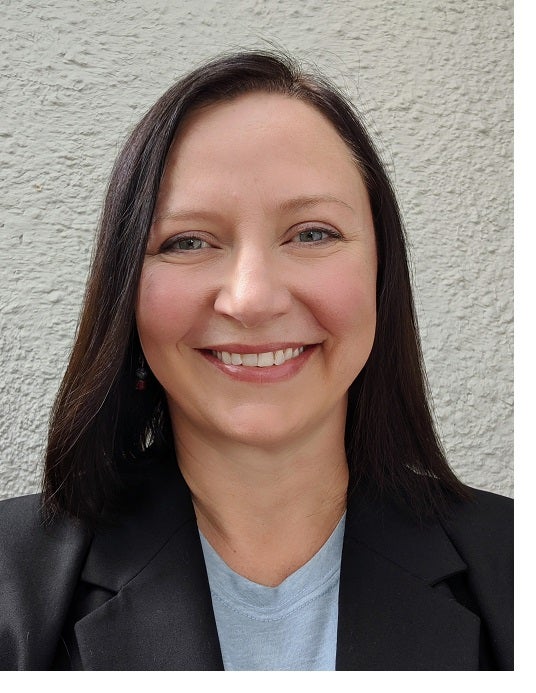 April Riordan (she/her/hers) is a connector, an innovator, and a futures thinker who enjoys imagining new possibilities, designing solutions, and tackling complex problems with curiosity, creativity, and hope. April is a nonprofit leader with 25-years of experience in youth development, housing, community development, and social justice. She is currently busy working as an independent consultant with a wide range of mission-driven organizations and completing a Master's in Organizational Leadership. April serves on several nonprofit boards of directors and is also a recent graduate of the Humphrey Policy Fellows program.  

April Riordan LinkedIn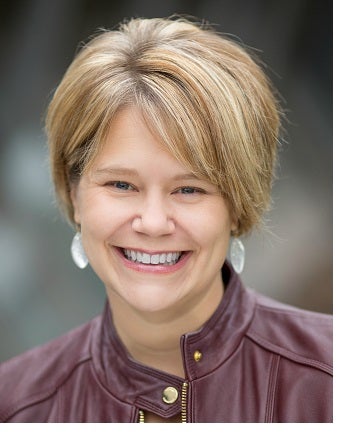 Jen Thorson (she/her/hers) is the Chief Operating Officer for Girl Scouts of Minnesota and Wisconsin River Valleys, serving more than 25,000 girls and 9,000 volunteers in 49 counties in Minnesota and Wisconsin. Jen has more than 25-years of experience with demonstrated success in every aspect of nonprofit leadership, including strategy and vision, operations management, program development, revenue growth, financial management, marketing, communications, advancing equity, and fundraising. Jen is an advocate, writer, and public speaker for women's heart health and a former national spokesperson for the American Heart Association. She is a current board member for Leaders of Today and Tomorrow, a mentorship program for early-career professional women. 

Jen Thorson LinkedIn
Energy and Healthcare Leaders: Boosting Your Resiliency, Mr. Andy Hillig,  Andy Hillig Solutions, LLC
July 15, 2021, 9:00 AM - 10:15 AM (CST)
Healthcare leaders have an incredibly important job without disruption.  The last year provided a massive disruption that has had a huge impact on leaders and healthcare workers all over the world.  Healthcare leaders want to have a great impact to ensure their team is engaged and taken care of through this pivotal time of change.  Disruption means you are burning through every ounce of energy you need to lead and carry the day, and that of your team. 
Our energy as leaders has a huge impact on resiliency through disruption and change.  Join us for an interactive and impactful hour of knowledge.  We will be sharing insights and tools to help you: 
Understand challenges with engagement during times of disruption and change; 

Recognize what energy you bring during normal times and times of stress; 

Be more intentional about shifting your energy to build team synergy; and 

Inspire and motivate your team to get more done with less effort and stress. 
Andy Hillig's Bio
The business world is evolving faster than organizations can develop leaders, who have the skill and acumen to put the organization on their backs and carry it forward.  Andy Hillig knows this because he was a business executive who learned to adapt and thrive in a rapidly changing, highly uncertain environment.  When it became clear that his greatest joy and impact is helping other leaders succeed and advance their careers, he decided to leave his corporate career to become a career strategist and leadership coach. Now Mr. Hillig exclusively focuses on helping individuals develop the career resilience to perform at their best and transform the workplace.
In addition to being a Professional Coach, Andy has an MBA in management, is certified as an expert in Lean management systems, and board-certified as a healthcare executive.  He has been recognized and awarded as a rising young executive.  His peers elected him to lead a statewide professional development organization, and he's the founder of the leadership development and career advancement program.  Andy has been published and spoken at national conferences about skills leaders need to boost their performance and advance their careers.
Future 2021 Leadership Speaker Series - Dates and Times TBD
August - Using Cultural Intelligence to Strengthen your Organization
September - Adaptive Leadership and the Female Leader
October - Utilizing Diversity across the Geographic Possibilities
November - Mindfulness, and Leadership
December - Leading Through a State of Flux