What is childhood trauma?
What does it look like? What are the long-term effects to social, physical and mental health? How does the brain develop under chronic stress? We should not be asking, "What's wrong with that child?" Rather, we should be asking, "What happened to that child?"
Thursday, April 25, 2019
Morning Session: 8:30 am to 11:30 am


The Impact of Stress and Trauma on the Developing Brain
Recognizing the impact of early experiences on the developing brain is critical to formulating policies, interventions, and strategies that can assist in ameliorating the long-term adverse effects of stress, trauma, and neglect. Our morning session investigates the relationship between prenatal exposure to teratogens, toxic stress and neglect and its effect on the wiring of the brain and an individual's ability to respond to everyday situations.
Box Lunch & No Small Matter Film Screening: 11:30 am to 1:15 pm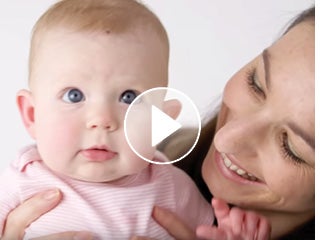 No Small Matter is a documentary film featuring real children, families, and teachers, illustrating the impact of high-quality early childhood experiences. It is firmly grounded in science with the latest research in brain imaging and child development. Visit NSM website to learn more. Following the film there will be a Q&A session to debrief. The film will also be shown at 5 pm for students and the public.
Afternoon Session: 1:30 pm to 4:30 pm


Working with Children who have Experienced Adversity
Applying trauma principles to daily interactions with children who have experienced adversity can support them in developing coping mechanisms and begin the healing process. Incorporating trauma principles in the daily environment and interactions provides both global and individual interventions that can be tailored to meet each person's specific situation.
Instructor:

Debra Lawrence, Ph.D
Debra L. Lawrence has over 35 years in the field of early care and education. She is a trauma-informed expert and she will speak to the impact of trauma on the developing brain. Her service to the profession includes leadership positions involving serving a four-year term on the National Association for the Education of Young Children's governing board and continuing to serve the organization through the Board Alumni committee. Prior to moving to Pennsylvania, Debra served as President of the Colorado Association for the Education of Young Children and Co-Chair of the Governor's School Readiness Commission. Her research interests include curriculum and environments that strengthen the dispositions of learning, play as the foundation of all curriculum, and creating stable and supportive environments that foster children's ability to reach their potential.
Who should attend?
Teachers, judges, police, firemen, parole officers, social workers, child care professionals, superintendents, principles, psychologists, psychiatrists, and criminal justice professionals.
This event is held in conjunction with the 41st Annual Early Childhood Education Conference. You may attend this stand-alone, one-day event regardless of whether you register for the conference. ECE Conference attendees receive a reduced rate for this event.