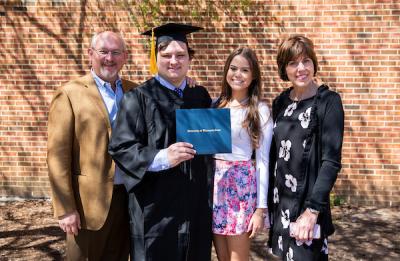 Applying for Graduation 
Your student needs to apply for graduation in order to receive their diploma. Students can apply for graduation on their Access Stout accounts.
Ceremony Information 
Ceremony Times: 
9:30 AM College of Science, Technology, Engineering, Mathematics and Management  
2:00 PM College of Education, Hospitality, Health and Human Sciences & College of Arts, Communication, Humanities and Social Sciences 
Ceremony Location and Parking: 
All ceremonies are held in the Johnson Field House, 220 13th Ave. E. 
Parking is available on either side of the building in lots 4 or 29. Please do not park in spots marked with a reserved sign.
Handicapped parking is available in either lot or on the backside of the building on Third Street. Handicapped stickers or permits need to be visible. 
Ceremony Tickets and Graduation Fair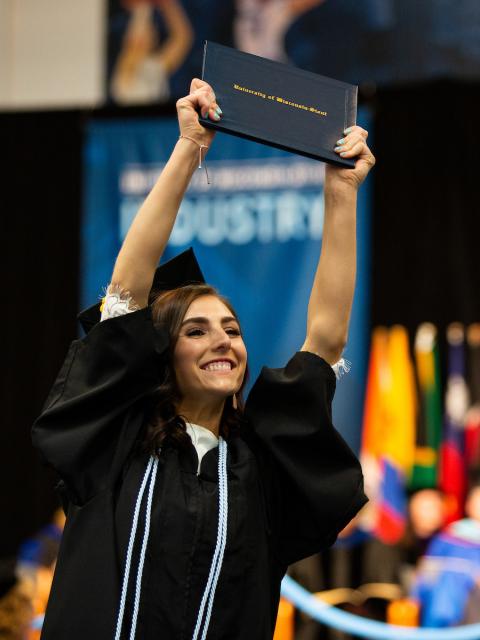 Your student will be invited to attend the Graduation Fair on Thursday, November 14, 2019, from 10 AM to 2 PM on the lower level of the MSC. This is their first opportunity to pick up tickets, regalia, graduation buffet tickets, honors cords and more. If your student is unable to attend the fair, they can pick-up tickets and their regalia after the fair at the MSC Service Center desk and Stoutfitters the campus store after November 14. 
Please note, each student is allowed five tickets. Additional tickets are not available. If your student needs more than five tickets, we recommend they ask others in their program if they have extras. There will be a give-a-ticket, take-a-ticket box located at the Service Center desk that your student can check regularly.
For any guests who do not have a ticket, we have a remote viewing area located on the upper level of the Memorial Student Center.