Study abroad offers many proven benefits to students in the short and long term, leading to higher GPAs, higher graduation rates and higher career earnings. UW-Stout is recognized for career-ready graduates, and a 2020 report indicates that 85% of companies will place greater emphasis on international competence over the next 10 years.
If you haven't already discussed study abroad as part of your student's academic plan, we encourage you to do so. Students in all majors and class standing can study abroad, with planning and support from the Office of International Education.
Learn more about your student's study abroad options and ask questions at a virtual session designed for family members at 6 p.m. on Monday, Feb. 8.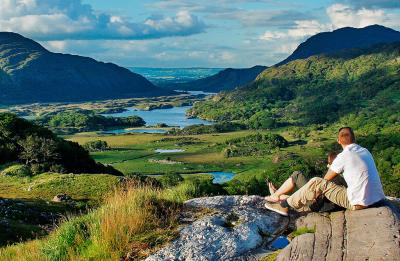 Even though study abroad is on hold until Fall 2021 due to the pandemic, now is a good time to begin exploring options. The typical timeline from research and application to departure is 12 months. Plus, advanced planning can give your student more time to apply for financial aid and scholarships, save and prepare.
Your student can choose a vetted program that works for them:
A semester

National Student Exchange

: an affordable option because students still pay Stout tuition

Faculty-led study abroad courses: the most popular choice because programs typically run 1-6 weeks

International co-ops and internships

WinTerm and Summer courses
Speaking of vetting, all programs are carefully chosen, and most are run by longstanding partners. These relationships, along with the systems and procedures in place to ensure the safety and security of your student, were proven highly effective in Spring 2020, when all students abroad were brought home promptly and safely as the pandemic emerged.
You also have the comfort of knowing that your student will be enrolled in CISI, considered the gold standard in study abroad health and evacuation insurance.