If your student has not yet found something to get involved in on campus, it's not too late. The start of the spring semester is the perfect time to start creating those connections.
While involvement looks different for everyone, we know what a difference it makes in a student's campus experience.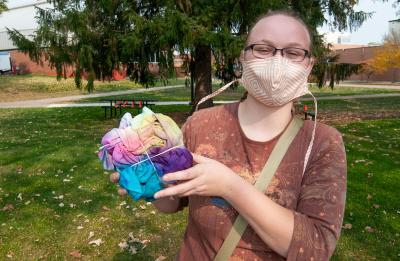 Our Pick One! initiative encourages students to find at least one thing to be actively engaged in. This could be a campus job, volunteering, playing on an intramural team, joining a student org and more.
Of all the ways your student can Pick One!, student organizations are a great way to connect with those who have similar interests and make friends. This is incredibly important any year, but even more so during these difficult times.
With more than 150 student organizations, there are so many to choose from. From orgs related to academics, sustainability, service, spirituality, recreation and more, student orgs are an amazing outlet for students to get involved.
We have been so impressed with the number of orgs this fall which found ways to still meet safely in person, offer virtual options, coordinate events and bring a sense of normalcy to the lives of our students. 
If you think your student would benefit from joining an org, encourage them to explore their options. Our CONNECT platform allows them to search for orgs based on their interests. And our daily 'Campus Life Today' email is a great resource to learn about getting involved.