Mark your calendar for April 3-5 for what is always one of the busiest weekends of the year – Family Weekend.
Our campus hosts a variety of events that give you a glimpse into life at UW-Stout. The added bonus? Quality time spent with your student.
One of the things we love most about hosting Family Weekend is that it gives us a chance to showcase the talent of our students. You'll be able to see students in their element on the runway and in the classroom. From fashion shows to film festivals to theatre, our students have passions to share.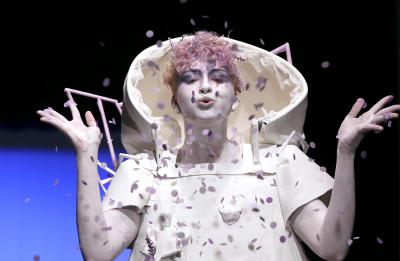 Check out our schedule, register and purchase tickets early. Registration is free and takes just a moment online.
After you register, you'll be clued into our email updates making sure you stay informed leading up to Family Weekend. Events do sell out!
Events kick off Friday morning and run all weekend long. We keep adding to the schedule so feel free to check back for updates prior to April. No matter what you choose to attend, we hope you'll make the visit to see what our Stout family is all about!