If your student does not have Internet access, contact us for mobile Hotspots for students to check out for use off campus. 
We have received many requests and are working to distribute the available Hotspots to students who have indicated a need.
Mobile Hotspot request form
Learning and Information Technology (LIT) has currently distributed most of the hotspots. However, if your student cannot access the Internet to do coursework, they can still request a Hotspot by completing the Mobile Hotspot request form. 
LIT will contact your student to discuss their needs and, based on inventory, try to meet their request. If the request is approved, a Hotspot will be mailed to your student's identified address.
Increased wireless access
We have also made adjustments to increase wireless signals on campus in some of our parking lots. While this is not ideal, local students can access StoutCloud from their vehicles in: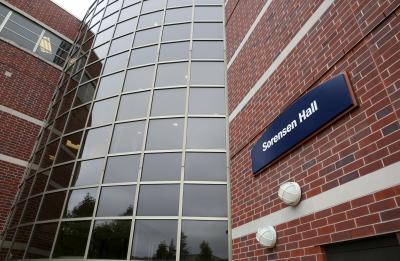 Lot 14 (near Sorensen Hall)

Lot 29 (Sports and Fitness Center)

Lot 3 (North Campus)
LIT's StoutCloud page provides helpful links for students, along with wireless Internet Resource information.
The Public Service Commission of Wisconsin offers a comprehensive list of Internet providers offering free access or discounted rates across the state.
We also encourage students to check within their area for more information about free drive-up Wi-Fi Hotspots their communities and other universities may be offering.