Now that your student is deep in their studies at UW-Stout, maybe you've thought about starting, finishing, or returning to school. We think that's great! Whether you want to transition to a new career or attain personal growth, Continuing Education has a learning option for you.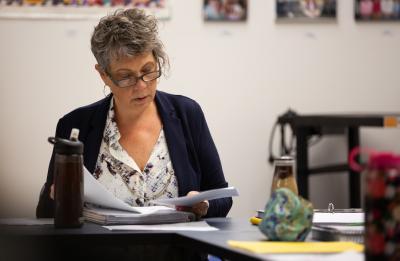 Our Customized Instruction (CI) courses, certificates, certifications, and degrees are designed to fit your needs. You can take classes online, on-campus, or off-campus. You can study in your own time from the comfort of home. You can learn another language before a big trip, take a computer course to impress your kids or grandkids, or study nutrition to improve your health.
Browse our Continuing Education options in the Spring 2020 eCatalog and register today.
Tuition rates differ depending on specific courses. CI courses and programs are $342 per credit. If you are a Wisconsin resident and are sixty or older, you may register for non-CI classes free of tuition through the Senior Citizen Audit.